PACKAGING
EU draft law sets targets for reuse, recycling / Goal is to cut packaging waste / Chemical recycling to count towards reclaim quotas / Trade groups raise concerns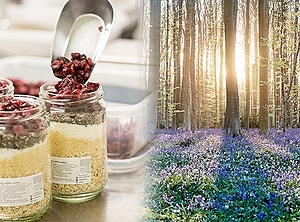 The draft law aims to make packaging fully recyclable by 2030 (Photo: EU)
The
European Commission
has unveiled a draft law to tighten EU packaging and packaging waste legislation with the goal of making all packaging reusable or recyclable by 2030. Some of the reuse proposals were scaled down from earlier leaked drafts following strident protests from industry.
The proposed law tabled on 30 November will now be considered by the
European Parliament
and the EU member states, which will negotiate the final law. If enacted, a process that could take up to two years, the rules would have a major impact on everyday items used in the retail, transport, and hospitality sectors.
Officially called "
The Regulation on Packaging and Packaging Waste
", the proposals would significantly strengthen the existing EU "Packaging and Packaging Waste Directive" (PPWD), create new binding targets for recycled content, and impose criteria for design and labeling.
The draft law bans single-use packaging for food and beverages when consumed inside restaurants and cafés, along with throwaway packaging for fruits and vegetables, miniature shampoo bottles, and other hotel-related miniature packaging.
From 2040, most non-alcoholic and alcoholic beverages would have to be served in reusable packaging or in customers' containers. Beer retailers would also have to sell 20% of their goods in refillable containers from 2040. For takeaway meals from restaurants, the targets are 10% in 2030 and 40% by 2040. For e-commerce packaging for transport, 10% will have to be reusable by 2030 and 50% by 2040.
Related
:
European trade groups say draft poses existential threat to beverage industries
The
Rethink Plastic Alliance
(
www.rethinkplasticalliance.eu
) noted that the draft law places an "unprecedented focus" on prevention and reuse. The Alliance said it "regrets however that the initial ambition on reuse targets was watered down under industry pressure".
The previously leaked version, for example, gave a mandatory target of 95% of cold and hot beverages that need to be filled in a reusable container (see Plasteurope.com of
16.11.2022
). The final version is 80%. Conversely, some targets have been raised, with the recycling rate goal of 55% now at 73%.
The European soft drinks association
Unesda
(Brussels;
www.unesda.eu
) had previously complained about the targets, saying they pose an "existential" threat to the industry and one that would wreak havoc on existing recycling infrastructure.
Unesda said the draft legislation is "ambitious", but further improvements are needed to support the sector in terms of achieving more reuse. It noted that the legislation needs to address the issue of downcycling of food-grade materials into non-food-grade applications, adding that the proposals do not include a mechanism that grants fairer access to the necessary amount of recycled content to those sectors required to use food-grade materials.
The draft regulation also imposes deposit return schemes in EU states for plastic bottles and aluminium cans.
Minimums set for recycled content
From 2030, contact-sensitive packaging made from PET and single-use plastic beverage bottles must be made of at least 30% recycled material. From 2040, these minimums rise to 50% and 65%, respectively.

By 2030, all packaging must be recyclable, and from 2035, it must all be able to be recycled at scale, meaning collection, sorting, and reclaim through installed state-of-the-art infrastructure and processes covering at least 75% of the EU population. The commission, which will assess whether packaging is recycled at scale, plans to adopt measures to establish the methodology for the calculation and verification of the percentage of recycled content by the end of 2026.

The draft law also appears to allow the use of chemical recycling to meet reclaim targets as long as its end output is not used for fuel or backfilling applications, with observers noting that the rules indicate plastics-to-plastics processes are to be recognised.

In addition to the recyclate quotas, the draft regulation also requires member states to reduce per capita packaging waste by 5% by 2030, 10% by 2035, and 15% by 2040 compared with 2018 consumtion.
05.12.2022 Plasteurope.com [251677-0]
Published on 05.12.2022
German version of this article...