COCA-COLA
Drinks giant boosts sustainability in North America / rPET bottling plant to open in Italy / Marine waste progress in Vietnam, Thailand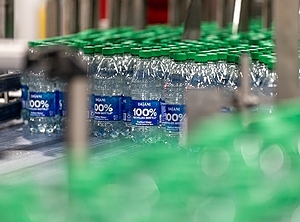 Dasani water bottled in 100% rPET (Photo: Coca-Cola)
Coca-Cola
has announced that two of its North American brands are taking steps to boost the sustainability of their beverage packaging: Dasani is launching water bottles made from 100% rPET (excluding caps and labels), and Sprite is transitioning from green to clear plastics to improve the likelihood its products are recycled.
Coca-Cola said the majority of Dasani bottles in the US will be offered in 100% rPET from this summer, while in Canada the launch covers all Dasani bottles. The shift supports Coca-Cola's goal to use at least 50% recycled material in its bottles and cans by 2030 and the Dasani brand's pledge to remove the equivalent of 2 bn virgin plastic bottles from production by 2027 compared with 2021.
Related:
Coca-Cola sells core brands in 100% rPET bottles
The Dasani move follows the successful launch of 100% recycled plastic bottles (excluding caps and labels) in the US states of New York, California, and Texas, which also included Coca-Cola's 20-ounce bottles. The beverage giant said this has helped it identify the best-quality sources of rPET and improve the production processes.
Chris Vallette
, senior VP of technical innovation and stewardship, Coca-Cola North America, said the company was able to build a sustainable pipeline of high-quality material by collaborating with recycling partners and by working with communities to boost PET reclaim and collection.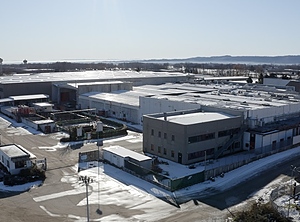 The facility in Gaglianico, Italy, will be reopened as a PET recycling plant (Coca-Cola)
Sprite started shifting its PET packaging from green to clear on 1 August. Taking colour out of bottles improves the quality of the recycled material, said Coca-Cola. "Although green PET is recyclable, the recycled material is more often converted into single-use items like clothing and carpeting that cannot be recycled into new PET bottles. During the sorting process, green and other coloured PET is separated from clear material to avoid discoloring recycled food-grade packaging required to make new PET bottles." The company said it plans to transition its entire green plastics portfolio, including packaging for Fresca, Seagram's, and Mello Yello, to clear PET in the coming months.

In another sustainability drive, Coca-Cola HBC Italia, the main bottler of Coca-Cola products in Italy, is investing EUR 30 mn to convert its production site in Gaglianico so that it can transform up to 30,000 t/y of PET into 100% rPET bottles. A spokesperson said the opening is scheduled to take place by the end of this year. The original bottling plant was shut down in 2014, and production was relocated to other domestic Coca-Cola HBC Italia plants.
Marine litter partnership progresses
Coca-Cola also provided an update on its collaboration with
The Ocean Cleanup
(TOC, Rotterdam, the Netherlands;
www.theoceancleanup.com
) to use the organisation's Interceptor river-cleaning unit to extract plastics from waterways. The original solar-powered Interceptor was first used in the Can Tho River in Vietnam in December 2021 (see Plasteurope.com of
17.01.2022
) and has since removed an average of nearly 10,000 kg of waste from the river each month.
The partners said they are working to deploy extraction units in priority rivers around the world, including in five in Southeast Asia that are either currently operational or planned for 2022. "This crucial phase will help TOC scale to its goal of cleaning the 1,000 rivers responsible for 80% of the river plastics entering the world's oceans."
Local Coca-Cola teams are providing support in countries where Interceptor solutions are currently deployed, as well as the others in the pipeline, by connecting and partnering with local government authorities, NGOs, waste management organisations and potential investors.
Related
:
The Ocean Cleanup celebrates milestone waste collection in Pacific
In April, the partners announced a major milestone by handing over control of Interceptor 003 to Vietnam's
Department of Natural Resources and Environment
.
Government officials will now oversee day-to-day operations in the Can Tho River, which is in the south of the Mekong River Delta that flows into the East Vietnam Sea, in addition to conducting research to understand how plastics waste behaves in the river. An Interceptor solution is also scheduled to launch later this year in the Chao Phraya River in Bangkok, Thailand.
09.09.2022 Plasteurope.com [250897-0]
Published on 09.09.2022