SAUDI ARAMCO
Energy giant cancels investment in Indian refinery / Disagreement on valuation / Reliance to focus on "green" energy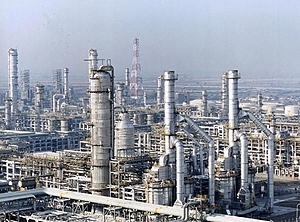 Reliance's refinery complex in Jamnagar / India (Photo: Reliance)
The "greening" of the petrochemical industry, with its race to embrace renewable raw materials, has torpedoed a USD 15 bn international deal between Indian chemicals powerhouse
Reliance Industries
(RIL, Mumbai, Maharashtra;
www.ril.com
) and the world's largest energy company,
Saudi Aramco
(Dhahran;
www.saudiaramco.com
). The two have announced a "mutual agreement" to step away from plans agreed in August 2019 for Aramco to take a 20% stake in Reliance's oil-to-chemicals (O2C) business (see Plasteurope.com of
15.08.2019
).
Reliance said it has now withdrawn its application with India's National Company Law Tribunal to spin off the O2C business in preparation for the deal. While India's largest private company, owned by billionaire
Muskesh Amban
, did not disclose its plans for the activities in question as it moves toward renewables, Indian press reports said it will focus on signing multiple deals with companies to produce speciality chemicals.
After sealing a non-binding letter of intent to conclude the transaction two years ago, the prospective partners said they had made "significant efforts" toward due diligence despite coronavirus restrictions, but due to the "evolving nature" of the Reliance portfolio, they had decided to reevaluate the proposal. Reports said the deal started to unravel when it became clear that international climate control efforts were depressing the value of fossil fuel-related businesses.
RIL's oil-to-chemicals business comprises a 1.4m bbl/d refinery complex at Jamnagar / India and 38.4m t/y of petrochemicals capacity. More than 60% of the refinery's output is used as feedstock for the petrochemicals side. Most recently, the Reliance assets were seen as being worth only about USD 61 bn, down from around USD 75 bn when the letter of intent was signed.
In June 2021, five months before the deal ruptured, Reliance unveiled plans for an integrated renewable energy complex at Jamnagar that would include an integrated solar photovoltaic module factory, an advanced energy storage battery plant, an electrolyser to produce green hydrogen, and a fuel-cell facility to convert hydrogen into motive and stationary power. The company said this would form the cornerstone for a new Renewable Energy & New Materials business segment, supporting its commitment to become carbon neutral by 2035.
Despite the collapse of the transaction, Reliance said it remains Aramco's preferred partner for investments in India's private sector and, by the reverse token, it will collaborate with Aramco and its domestic plastics and petrochemicals arm
Sabic
(Riyadh;
www.sabic.com
) for investments in Saudi Arabia.
02.12.2021 Plasteurope.com [249119-0]
Published on 02.12.2021
German version of this article...