INTERVIEW
Chairman of the China Petroleum and Chemical Industry Federation, Li Shousheng / Technological innovation is the way to progress plastics recycling
Li Shousheng
is part of the
World Plastics Council
's (WPC;
www.worldplasticscouncil.com
) executive committee as well as chairman of the
China Petroleum and Chemical Industry Federation
(CPCIF, Beijing;
www.cpcia.org.cn/cpcif
). He spoke to
Plasteurope.com
editor
Rebecca Lam
about the Chinese petrochemical industry's support of alliances and faith in innovations to help improve recycling and reduce plastics waste.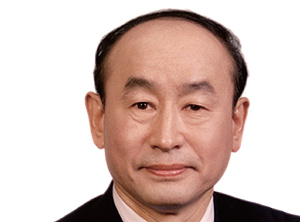 Li Shousheng (Photo: CPCIF)
PIE: You are a long-time member of the World Plastics Council. How have you remained so engaged as a member, and what progress in Chinese issues have you witnessed during your time with the WPC?

Li: As a member of the World Plastics Council, the China Petroleum and Chemical Industry Federation is actively shouldering our responsibility. The World Plastics Council is responsible for the technical exchange, standard research, recycling and sustainable development of the plastics industry all over the world. As a major consumer and producer of plastics, CPCIF will fully participate in the activities of the World Plastics Council. We will conscientiously fulfill the obligations and responsibilities of WPC members, and truly become a respectable member of the World Plastics Council who is conscientiously responsible, conscientious in carrying out its work and contributing actively.

PIE: What measures do you think are important for increasing the use of recycled plastics? Requiring a minimum recyclate content in new products? Being able to track products from manufacturing and use through to disposal?

Li: China Petroleum and Chemical Industry Federation fully endorses and supports the goals of sustainable development of the United Nations and the Basel Convention. While fully acknowledging the great contribution of plastics inventions and industrial development to mankind, it also objectively acknowledges the challenges posed by plastics pollution to the global environment. We firmly believe that it is impossible for human beings to return to the era of no plastics. Since human beings can invent plastics, they will surely find the technology and method to solve the pollution and recycling of plastics. The only way to recycle and have sustainable development of plastics is technological innovation.

PIE: What expectations does the CPCIF have regarding the WPC?

Li: We earnestly hope that the World Plastics Council will fully develop its important role in international cooperation, innovate its working methods, broaden its working channels, improve its working efficiency and give full play to the great role of the World Plastics Council in strengthening information communication, technological exchanges, innovative cooperation, standards making and cultivating typical models. Chinese enterprises are very willing to participate in such exchanges and cooperation.

PIE: Thank you very much.
17.10.2019 Plasteurope.com [243682-0]
Published on 17.10.2019