HEALTHCARE PACKAGING
Strong growth for global market to 2027 / Preference for plastic increases / TM Research report
The global healthcare packaging market is forecast to grow by about 5% per year to 2027, with technological developments supporting demand, says
Transparency Market Research
(TM Research, Albany, New York / USA;
www.transparencymarketresearch.com
) in a new report. In 2018 the market – which covers the end-use markets pharmaceutical and biological packaging, medical equipment packaging and medical supplies packaging – was valued at USD 91 bn (EUR 82 bn), or the equivalent of 167 bn healthcare packaging units.
Plastics account for about a two-third share of the global healthcare packaging market and will remain the top-selling material for the production of packaging products. However, in response to environmental concerns, manufacturers will need to focus their investments on sustainable materials, and R&D initiatives towards paper packaging materials are likely to boost the market share of paper and paperboard through to 2027, says the report.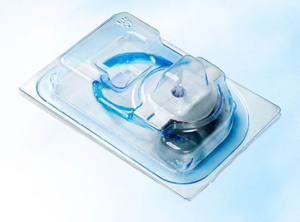 Earlier this year Tekni-Plex expanded its healthcare packaging products by acquiring three Amcor plants (Photo: Tekni-Plex)
The shift by manufacturers away from glass to plastic, because of its durability, wide availability, low cost and flexibility, is likely to significantly reduce operational costs. At the same time, there is a move towards child-resistance, tamper-proof, anti-counterfeit and senior-citizen-friendly packaging, which can be achieved by improving the performance of materials and functionality of packaging products. The availability of a range of plastic materials, including PE, PP, PS, PVC, PA and PU, means manufacturers have the luxury of choosing the best material for their packaging needs, says TM Research.

Technological developments to help ensure the safe and secure transportation of healthcare products are supporting the growth of the healthcare packaging sector. While traditionally, the healthcare packaging industry remained driven by cost and safety, now functionality and performance are becoming increasingly important. In particular, concerns about counterfeiting can be addressed by RFID tags and barcodes, and the report notes a focus on anti-counterfeiting packaging solutions is a "winning strategy" to achieve high volume sales.
Highly fragmented market
Another winning strategy, it says, is focusing on contract manufacturing in Asia. "With a well-established position of healthcare and pharmaceutical infrastructure, North America will remain responsible for creating new value and volume records in the healthcare packaging landscape." However, the Asia-Pacific region is expected to offer exponential growth opportunities, with contract manufacturing increasing here as well as overall investments in the healthcare sector.
Companies should also establish manufacturing facilities at sites with a seamless flow of raw materials. However, while minimising the transportation of raw materials leads to a significant reduction in overhead costs, TM Reseach says this does mean that establishing a new facility demands huge capital.
The healthcare packaging sector is highly fragmented. Collectively, leading players account for about 10% of the market share. These players include
Berry Global
(Evansville, Indiana / USA;
www.berryglobal.com
),
WestRock
(Norcross, Georgia / USA;
www.westrock.com
),
Amcor
(Hawthorn / Australia;
www.amcor.com
),
Mondi
(Vienna / Austria;
www.mondigroup.com
),
Sonoco
(Hartsville, South Carolina / USA;
www.sonoco.com
),
Constantia Flexibles
, (Vienna / Austria;
www.cflex.com
) and
Klöckner Pentaplast
(Montabaur / Germany;
www.kpfilms.com
). "Usually, their targeted regional and overseas territories include North America, Latin America, Europe and Asia Pacific," says TM Reseach. Regional players, in contrast, tend to focus on innovation to stand out in the fragmented market.
21.08.2019 Plasteurope.com [243117-0]
Published on 21.08.2019