Premium entry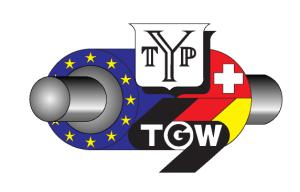 TGW Technische Gummi-Walzen GmbH

Am Elzdamm 38
79312 Emmendingen
DE - 79312 Emmendingen

P.O. Box
1329
DE - 79303 Emmendingen

Industry: Plastics processing
Turnover: n/a
Employees: 11-20
Markets: worldwide
Certificates
ISO 9001:2000 TYP
Company profile
Hersteller von technischen Gummi-, Polyurethane-, Silikon-, Schaum- und cfk Walzen und Rollen aller Art nach Zeichnungen, oder Mustern seit über 63 Jahren.
Recycling alter gebrqauchter Rollen und Walzen, Prototypenbau, CNC-Schleiftechnik,
Staubschutzhüllen, Antistatikreinigungsmittel für Kunststoffe und Bildschirme, Spezial-Gummi-Walzen/Rollen Reiniger.
Producer and specialist for all kinds of technical rollers and cylinders in rubber, synthetic (polyurethane), silicone, foam, cfk sins 63 years.
Zero runs, Prototyping, CNC grinding technology, Recycling, Antistatic cleaner for plastic and screens, Rubber rollers special cleaner.
Products
Services, polymer processing, testing, development
Semi-finished goods
Polymer end-products
Machines, equipment, tools and accessories for polymer processing