PLASTICS AND ENVIRONMENT
UK: Investment in five research projects to boost circularity / Focus on food packaging, textiles, medical devices, hygiene products
The UK has announced five new projects that are designed to support a more sustainable plastics system and help the country move towards a circular economy. 
The
Engineering and Physical Sciences Research Council
(EPSRC, Swindon, UK;
www.ukri.org/councils/epsrc
) and the
Biotechnology and Biological Sciences Research Council
(BBSRC, Swindon, UK;
www.ukri.org/councils/bbsrc
) – both part of government agency
UK Research and Innovation
(UKRI,
www.ukri.org
) – are to provide funding of GBP 5 mn (EUR 5.8 mn) and GBP 1 mn respectively into the projects, which will be led by five separate universities. 
The multi-disciplinary, three-year projects are to target easier recycling of multilayer food packaging, as well as plastics incorporated in textiles and medical tests, along with developing a more sustainable system for hygiene products and a chemical recycling route for plastics waste. 
EPSRC interim executive chair
Miles Padgett
commented: "Harnessing the extraordinary strength and diversity of the UK's research base, these five projects all address substantial challenges in highly innovative ways. The potential prices are huge: achieving a circular economy for plastics will unlock a host of environmental and economic benefits."
According to UKRI, 5 mn t of plastic is used every year in the UK, with 100 bn pieces of plastic packaging thrown away. 
Imperial College London
(London;
www.imperial.ac.uk
) will work with academic, retail, recycling, and packaging partners to look at integrating the mechanical recycling of multilayer packaging with chemical and biochemical techniques, for example to dissolve glue and metals.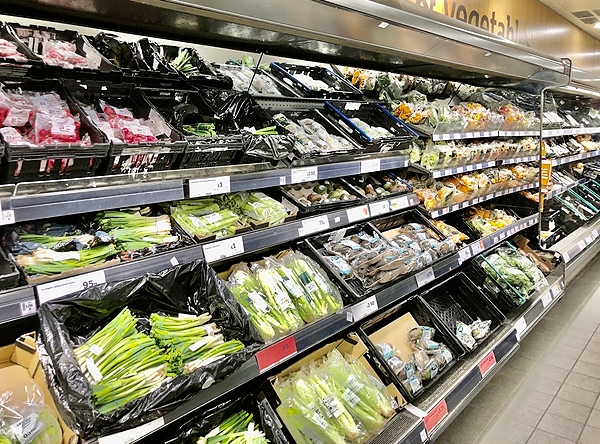 The projects aim to make recycling of multilayer food packaging easier (Photo: PIE)
Related:
UK plans update of plastic packaging tax
A project to adapt two processes for recovering polyester and cellulose from mixed cotton and polyester fibres will be led by the
University of Huddersfield
(Huddersfield, UK;
www.hud.ac.uk
), with key input from both academia and industry. The project's goal is to demonstrate how the recovered fibres can be re-spun into new textile products. According to UKRI, more than 80% of plastic used in the textiles industry is currently not recycled. 
Another project – headed by the
University of Birmingham
(Edgbaston, UK;
www.birmingham.ac.uk
) – intends to pioneer solutions for creating a circular economy for plastics used in medical tests, such as for pregnancy and diabetes. Most of these devices end up either incinerated, in landfill or even directly in the environment. 
Making absorbent hygiene products more sustainable is the focus of a
University College London
(London;
www.ucl.ac.uk
) project called The Comfort Loop. The goal is to design a sustainable, joined-up system that covers the production, use and disposal of items such as disposable nappies, period products, and incontinence pads. 
The fifth and final project proposes to develop a one-step, microwave-based, zero-emission process to break down waste plastics and use the recovered components in new high-quality plastics. The Onestep project is led by the
University of Cardiff
(
www.cardiff.ac.uk
) and involves various other unnamed partners. 
Daniel Slocombe
, a reader at Cardiff University's School of Engineering and Onestep lead, said the project aims to harness "our recent advances in catalysis using microwave- electromagnetic fields to process plastics more efficiently, in fewer steps and with better quality products, leading to a fully circular plastic economy".
25.07.2023 Plasteurope.com [253282-0]
Published on 25.07.2023