PLASTICS PACKAGING
Planned EU directive on packaging and packaging waste: Binding recyclate quotas from 2030, regulations for reusable containers / Isabell Schmidt from Germany's IK in an interview with PIE
With the draft of the new EU Packaging and Packaging Waste Directive (PPWD), which is to replace the existing directive 94/62/EC, the
European Commission
is proposing an extensive catalogue of requirements for packaging producers and distributors.
Plasteurope.com
has access to a
"leaked" draft
of the regulation, and discussed with
Isabell Schmidt
, managing director of the German association of plastics packaging and films,
Industrievereinigung Kunststoffverpackungen
(IK, Bad Homburg;
www.kunststoffverpackungen.de
) what will change, why, and when.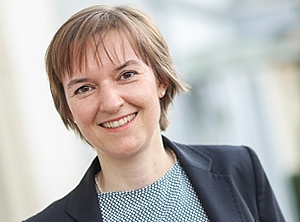 Isabell Schmidt (Photo: IK)
PIE: When will the PPWD come into force?
Isabell Schmidt: Actually, the commission had planned to publish its proposal for the revision of the EU Packaging Directive in December last year, but it will now be presented on 30 November this year. After publication of the draft, a proper legislative procedure is to begin. How long this will take, we do not know. It could be two years, but it might also be quicker. Only then will the regulation be passed and can come into force.

What is likely to change?
Schmidt: The draft provides for measures along the entire waste hierarchy. For example, packaging waste is to be reduced in stages by 15% by the year 2040. Stringent regulations for reusables in beverage packaging, take-away food, and transport packaging will contribute to this. In the catering and hotel industry, single-use packaging and very small packs, e.g. for sauces or shower gel, are to be largely banned. From 2030, there will also be binding requirements for recyclability and the use of recycled materials in plastic packaging. We support these goals in principle. Nevertheless, the 'leaked' draft causes us great concern.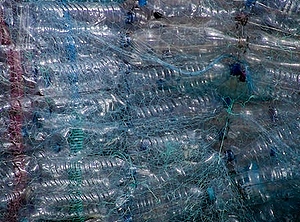 Only PET recyclate from bottles has been approved for food packaging (Photo: Pexels/Magda Ehlers)
Why is that?Schmidt
: The binding quotas for the use of recyclate do not seem to us to be realistic due to the lack of availability of suitable recyclate material. The draft envisages quotas of 25%-50% from 2030 – also for food packaging. In Germany alone, we lack a total of well over 1 mn t of post-consumer recyclates in specific qualities to meet these quotas. We fear dramatic supply bottlenecks, especially in the area of food packaging, where – apart from PET from beverage bottles – there are no other approved recyclates.
Will converters therefore have to resort to raw materials from chemical recycling?Schmidt:
There are high hopes for chemical recycling. But as an industry association, we fear that there is a lack of sufficient polyolefin-containing waste for this type of recycling. In many parts of Europe, there are still no suitable waste collection infrastructures in place. It would be bad if chemical recycling had to compete with mechanical recycling for the waste, because then we might have more recyclate available for food contact, but we would be short of it elsewhere.
Related:
Europe leads technological development in chemical recycling
Harmonised labelling of packaging
If the available quantities of PCR are not adequate, could packaging manufacturers be threatened with a marketing ban?
Schmidt: Unfortunately, yes. That is a risk for our members, plastics packaging manufacturers, but also for the entire filling industry. In Germany, more than 60% of packaged goods are packed in plastics. We are therefore calling for a safeguard against such supply bottlenecks. It would also be helpful to have a plan for phasing out the use of fossil raw materials in plastics production. Concepts for alternative raw materials are available, and the recycling of waste is one of them. After all, that is the overriding goal: to phase out fossil fuels in order to achieve climate neutrality in Europe by 2050.

Which requirements of the new draft directive do you think make sense?
Schmidt: A positive aspect is that the common internal market in the EU is to be strengthened. If, for example, the criteria for recyclability are defined uniformly in each country, this will help with the changeover of the packaging. Uniformity also helps to strengthen economies of scale and thus economic efficiency in the field of waste collection and recycling.

Furthermore, there are plans for the harmonised labelling of packaging, which will also be applied to waste collection containers such as yellow bags and waste paper bins. This will make it easier for consumers to separate their waste.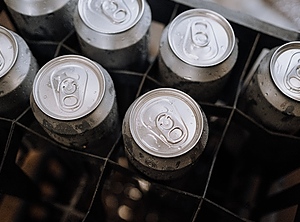 The draft aims for an EU-wide deposit system for SUP bottles and cans (Photo: Pexels/Cottonbro Studios)
As far as the planned deposit system for non-returnable beverage bottles is concerned, Germany has already done its homework...Schmidt:
Yes, indeed. In Germany, the deposit system has been in place since 2003. The draft of the new EU directive stipulates that all member states must introduce a deposit system for non-returnable beverage bottles and cans from 2028. If this happens across the board, it will help us to increase the amount of PET recyclate.
What about the requirement to minimise packaging?Schmidt:
The European Commission wants to reduce packaging to a minimum in terms of weight, volume and the number of layers. The objective is correct and could benefit plastics packaging. However, it must be proven that the packaging cannot be minimised even further, and this will entail considerable bureaucratic time and expense. The intention is that there will also be concrete specifications – design for recycling, for example – regarding the recyclability of packaging. However, the exact criteria for this have yet to be defined.
Related
:
European trade groups say EU PPWD draft poses existential threat
The new regulation also wants to push the reuse of packaging...Schmidt:
Yes, binding targets are planned for the take-away sector, an area in which the volume of packaging has increased sharply over the past 20 years. High quotas will apply, especially after 2040. For example, 95% of hot and cold beverages to-go must be filled in reusable cups, and reusable targets are also planned for beverage cups and for transport and outer packaging. However, we must not forget that reusable is not always better per se: for the climate balance of reusable systems, it is the weight of the packaging, short transport distances, and high circulation rates that matter.
Single-use packaging as found in hotels (Photo: Pexels)
Should packaging also be banned?
Schmidt: Yes, there is a whole list here. On the list, for example, is disposable plastics packaging for fresh fruit and vegetables – except where this is necessary for protection. Other examples are outer plastics packaging used to bundle together several sales products, food packaging made of EPS, and also small disposable packs such as sachets for sauces or cosmetic products that are offered free in hotels. We see it as a problem that the commission wants to be able to extend this list at any time through an act of law.

A recycling rate of 55% is to be achieved for plastics by 2030 – how high is the rate at present?
Schmidt: In Germany, we are currently at 46%. That is a top position in Europe, but reaching 55% will be a challenge even for Germany, because the last few percentage points are the hardest.

Who is essentially called upon to act here?
Schmidt: We can't actually collect much more from households, but we can do it better: after all, around a quarter of the plastics that end up in the residual waste bin instead of in the yellow bag is lost. I also see potential for improving recyclability. Finally, the field of commercial packaging must also be looked at more closely. This is where public and private disposal companies are called upon.
16.11.2022 Plasteurope.com [251502-0]
Published on 16.11.2022
German version of this article...