RECYCLASS
New certification scheme for plastics recyclers / Evaluation of traceability, quality management, recycled content, and environmental performance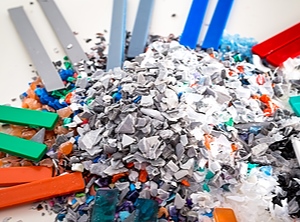 The new scheme by RecyClass aims to support the industry in complying with upcoming requirements (Photo: PantherMedia/albertobrian)
EU recycling initiative
RecyClass
(Brussels;
www.recyclass.eu
), developed by
Plastics Recyclers Europe
(PRE, Brussels;
www.plasticsrecyclers.eu
), has published a certification scheme for plastics recyclers, Recycling Process Conformity Assessment Scheme and the Recycling Process Certification, which aims to support the plastics industry in complying with upcoming market and legal requirements.
"The new certification is the first step of ensuring the origin of recycled plastics," said
Paolo Glerean
, RecyClass chairman. "Apart from complementing the existing Recycled Plastics Traceability Certification (see Plasteurope.com of
21.01.2022
), which will recognise RecyClass Recycling Process as a supplier's certificate, it will also create synergies and ensure verification of the entire chain of custody requirements for recycled content in products."
The scheme covers requirements on plastics traceability, quality management, calculation of recycled content, and environmental performance. Additional requirements are set for food-contact processes, cosmetics and household applications, and corporate social responsibility.
The compliance of the new certification is being evaluated by the European co-operation for accreditation,
European Accreditation
(EA, Paris;
www.european-accreditation.org
), through the Spanish accreditation body,
ENAC
(
www.enac.es
).
Related:
European recycling accreditation service approves two more packaging products
15.07.2022 Plasteurope.com [250770-0]
Published on 15.07.2022