A SHORT Q&A
Polymers for Europe Alliance chairman Ron Marsh warns of the impact energy surcharges can have on converters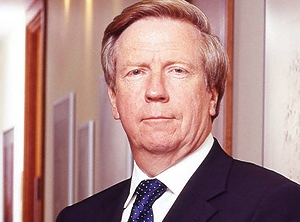 Ron Marsh is advocating for unity in the plastics industry (Photo: PIE)
PIE:
In a statement, your association said in regard to some producers' energy surcharges: "Polymer suppliers who are proposing these additional costs cannot but know that they are trying to apply penal and unrecoverable costs to their customer base which will decimate the European plastics processing industry." – Do you believe the situation is so disastrous?
Ron Marsh:
Yes, without doubt if the cost of energy remains at current levels (or, worse still, continues to escalate as many commentators predict) and are passed on to converters in the form of non-recoverable surcharges, then the consequences would be "disastrous". The word was used advisedly.
PIE:
How did the situation get to this point, and in your opinion, are the energy surcharges legitimate?
Marsh:
It is well understood by converters that energy cost increases are pretty universal now and are absolutely legitimate. Indeed, on top of this issue, converters are wrestling with the issue of their own energy cost increases and how to pass them on. The problem is the method of passing on the increases rather than the principle.
Related
:
Polymers for Europe Alliance seeks to boost trust between converters, resin makers
PIE:
What can (or should) European plastics converters do in order to resolve this dilemma, ie to exit the squeeze between suppliers and customers?
Marsh:
This is the traditional dilemma of plastics converters – being trapped between large, global suppliers and equally large customers, whilst the industry itself is highly fragmented. The traditional and obvious solution is for the conversion industry itself also to consolidate. Some progress has been made in this area, but it is the very versatility, adaptability and constant innovations in the material that inevitably lead to plastics being a much more uncertain candidate for consolidation than other materials. Meanwhile, the industry across Europe depends on the enlightened self-interest of its trading partners to thrive and, sometimes, even to survive.
Ron Marsh is chairman of the Polymers for Europe Alliance, created in 2015 by European Plastics Converters (EuPC, Brussels; www.plasticsconverters.eu). Prior to that, he was CEO of UK packaging producer RPC until 2013.
09.02.2022 Plasteurope.com [249612-0]
Published on 09.02.2022
German version of this article...