DOW
Chemical giant posts "record year" in 2021 / Net profit nearly quintuples / CEO confident about 2022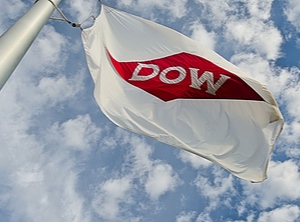 After a record year in 2021, the company is optimistic about 2022 (Photo: Dow)
The numbers are spectacular: US major
Dow Chemical
(Midland, Michigan;
www.dow.com
) said net sales in 2021 surged 43% to USD 54.97 bn (EUR 49.3 bn), and net income grew almost fivefold to USD 6.4 bn.
Chairman and CEO
Jim Fitterling
spoke of "a record year for Dow" and was optimistic about the outlook for 2022. "We expect continued demand strength across our end markets, supported by growing industrial production and sustained consumer spending."
In addition, after the serious material bottlenecks of the previous year, the company is trying to normalise output rates and inventories, Fitterling explained, adding that while supply chain pressures continue to affect the global economy, the situation is expected to ease throughout the year.
The company said sales rose more than 50% at its main segment, Packaging & Specialty Plastics, which includes polyolefins, elastomers, plasticisers, preliminary goods, and end-products such as closures, pipes, and films. The driving force behind the increase was above all higher sales prices, which the group was able to push through in an environment of supply bottlenecks and constantly rising raw material costs. The division's operating EBIT soared to USD 6.64 bn, nearly triple the prior-year figure.
Earnings increased even more in the business area, Industrial Intermediates & Infrastructure, home to isocyanates, chlor-alkali activities, and thermosets. Sales grew 40% to USD 16.85 bn, and operating EBIT rocketed more than sixfold to USD 2.28 bn.
The Performance Materials & Coatings segment for adhesives, sealants, and silicones, saw sales up 21% to USD 9.67 bn. Operating EBIT more than doubled.
At the regional level, the strongest sales growth by far across the group came from the EMEAI region (Europe, Middle East, Africa, and India). The share of total sales rose 2.1 percentage points to 35.9%, the company said, which pushed the region marginally ahead of the US and Canada, which grew 0.5 points to 35.7%. Meanwhile, Asia shrank 2.8 points to 18.3%, and Latin America edged higher by 0.2 points to 10.1%.
02.02.2022 Plasteurope.com [249574-0]
Published on 02.02.2022
German version of this article...