LOGISTICS
No good news from the "container front" / UK desperate for truckers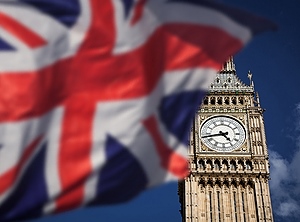 Will the European football vice-champions soon run out of truck drivers? (Photo: Fotolia/Melinda Nagy)
Same procedure as the past few weeks: There is little news or good news to report from the "container front" for calendar week 28. Prices are rising – without new justifications and without a breather. According to Plasteurope.com research, the cost of a sea voyage for a 40-foot container from China to Northern Europe rose by an average of 2.4% to USD 12,950 (EUR 10,790). Prices for the route to Southern Europe went up a little less, by 1.2% – the transit price here is now USD 12,300 (EUR 10,250). Transport from Northern Europe to the east coast of the US now costs USD 6,350 (EUR 5,290). This means a hefty weekly increase of 3.2%. The return price for a full 40-foot container is now USD 765 (EUR 637), a weekly increase of 4%.

There is, however, positive news from China. The port of Yantian, which was badly hit by the return of an Corona-outbreak, is working at full capacity again, according to market sources, and all 20 terminals are back in operation. The extent to which the failure of this port has affected the global supply chain can be seen in the still-growing delays, cancellations of entire liner services and the eternally long waiting times for the ships at Yantian, as well as in the number of "port skips", which have now become something of a normality in global shipping.

In Northern Europe, Rotterdam and Hamburg continue to be the worst affected. Of course, the whole hullabaloo also affects the UK. Additionally, the European vice-champions in football are still struggling with their truck logistics – both domestic and those coming from the mainland. According to industry information services, there is a shortage of between 80,000 and 100,000 drivers on the island. In particular, heavy-goods vehicle drivers from Eastern Europe have turned their backs on the UK.

On being asked about possible reasons, reports ranged from "we no longer feel welcome here" and "very high visa fee due to Brexit" to "the whole of Europe is looking for drivers and offers better overall conditions". More and more EU haulage companies are not even travelling to the UK now. The many new customs' requirements since Brexit mean an enormous amount of extra work in processing. There is a lack of qualified staff, which makes the procedure error-prone and costly. The only ones left are specialised freight forwarders who are paid well for their skills but cannot handle the tonnage that the UK actually needs.
15.07.2021 Plasteurope.com [248119-0]
Published on 15.07.2021
German version of this article...