A SHORT Q&A
Julia Große-Wilde, managing director of German plastics converters association GKV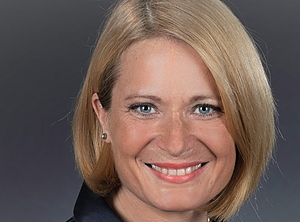 GKV MD Julia Große-Wilde (Photo: GKV)
Plasteurope.com
: For half a year now, the number of
force majeure reports
at feedstock producers has been increasing. Do you fear for the survival of Germany's plastics converters?
Große-Wilde
: No, the companies in the plastics processing industry are generally soundly positioned. And there have also been reports of forces majeures in the past, connected with supply bottlenecks and massive price increases. What is different now, however, is the massive shortage of feedstocks and raw materials. This shows clearly how dependent the industry is on raw material imports from the US, Asia and also Russia.
Plasteurope.com
: How long will converters be able to endure the permanent uncertainty of supply?
Große-Wilde
: At the moment, our member companies are doing everything they possibly can to meet their own supply obligations. But in some cases stocks are gradually becoming exhausted. The industry is now expecting and hoping that the market situation will improve again in the third quarter of this year.
Plasteurope.com
: What is your advice as an association: What can companies do to safeguard themselves against forces majeures?
Große-Wilde
: Together with its sponsoring associations, the German plastics converters association (GKV) has drawn up a legal recommendation for our member companies. In it, we show what legal requirements have to be met on the declaration of a force majeure, what options companies have for their customers in the event of supply bottlenecks, and what has to be observed when force majeure clauses are applied. Basically, the evaluation of an individual case depends on the underlying contracts. If, for example, they want to assert compensation claims, firms must prove what damage they have suffered through the force majeure. For this, it is essential that they document their communication with the suppliers, as well as their stock levels.
12.05.2021 Plasteurope.com [247590-0]
Published on 12.05.2021
German version of this article...