PETROCHEMICAL MARKETS
European plastics processors alarmed by forces majeures / EuPC and French umbrella organisation Polyvia reminded of 2015 / German engineering plastics converters see signs of bottlenecks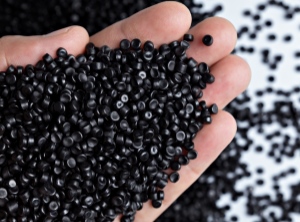 Plastics processors are increasingly alarmed by what is in many places a short supply of granulate (Photo: PantherMedia/kriengst@scg.com)
"We want to avoid a second 2015," says
Ron Marsh
, chairman of the
Polymers for Europe Alliance
(
www.polymercomplyeurope.eu/pce-services/polymers-europe-alliance
), an initiative in association with
EuPC
(Brussels / Belgium;
www.plasticsconverters.eu
). There has been an alarming increase in forces majeures, says Marsh, especially towards the end of 2020. PVC is affected, but recent weeks also saw an increasing scarcity of LDPE, ABS, isocyanates and polyols in some cases, and in many cases considerably higher prices, as
Plasteurope.com
reported.
According to PIE's Polyglobe database (
www.polyglobe.net
), the number of European FM cases in 2020 is average compared to previous years. A concentration can, however, be noted towards the end of the year.
Apparently, the alliance, which was founded in 2015 due to a dramatic shortage of materials on European markets at that time (see Plasteurope.com of
02.07.2015
), does not consider the situation to be quite as precarious as in its founding year – though the atmosphere between producers' organisation
PlasticsEurope
(Brussels;
www.plasticseurope.org
) and the EuPC is anything but relaxed, as usual. Nevertheless, EuPC is not the only association sending out alarm signals.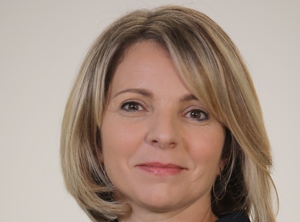 Emmanuelle Perdrix, president of the new French umbrella association for processors Polyvia (Photo: Polyvia)
French national plastics and composites converters association
Fédération de la Plasturgie et des Composites
(FEP, Paris), which is now part of the umbrella organisation for French plastics processors
Polyvia
(
www.polyvia.fr
), founded on 31 December 2020, has voiced similar concerns. The association addresses the "rapid price increases" and "increasing risk of production interruptions." Under the leadership of
Emmanuelle Perdrix
, president of French injection moulder
Rovip
(Nivigne et Suran;
www.rovip.com
), and
Jean Martin
, former director general at FEP and now Polyvia's general manager, the federation warns producers not to take advantage of the situation and "impose contracts without any possibility of negotiation." The explanations offered by the producers for the shortfalls, says Martin, are "insufficient for the current situation." Both federations – EuPC and Polyvia – signalled their willingness to communicate with producers, emphasising the "urgent need for talks in order to not damage the climate of mutual trust." To elaborate, Polyvia says it is working to find solutions to the "totally unbalanced situation" of forces majeures either not corresponding to fittingly major situations, or clients of plastics manufacturers not taking these situations seriously into account.
The situation in Germany is more relaxed, and
Martin Engelmann
of
Industrievereinigung Kunststoffverpackungen
(IK, Bad Homburg / Germany;
www.kunststoffverpackungen.de
) reported widespread calm from the packaging sector. However,
Michael Weigelt
, managing director of
TecPart
(Frankfurt / Germany;
www.tecpart.de
) responsible for statistical issues in the
Gesamtverband Kunststoffverarbeitende Industrie
(GKV, Berlin / Germany;
www.gkv.de
), confirms that there are strong price movements for engineering thermoplastics.
"We have been observing the situation since December," he said. "Asia is paying higher prices, and there is also a lack of imports from the US and Middle East, some of which is also flowing to Asia," Weigelt told PIE. Long-term customer contracts should still be reliably supplied, but companies increasing production on short notice, thus requiring more material, will have to be prepared for long delivery times. On the other hand, he does not see any actual raw material bottlenecks – although PA 6.6 is likely to be an exception at this point. The feedstock chain for the polyamide grade seems to be quite tight after a few outages.
PIE did not receive any comments from producers association PlasticsEurope at press time.
21.01.2021 Plasteurope.com [246794-0]
Published on 21.01.2021
German version of this article...