GKV
German plastics converters' association MD Große-Wilde takes over all tasks and functions from Möllenstädt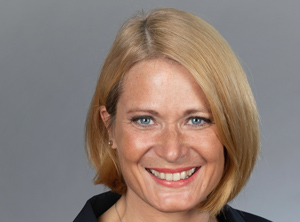 Julia Große-Wilde, managing director of GKV (Photo: Private)
As
Plasteurope.com
reported earlier in January,
Julia Große-Wilde
took over as managing director of German plastics converters' association
Gesamtverband Kunststoffverarbeitende Industrie
(GKV, Berlin;
www.gkv.de
; see Plasteurope.com of
05.01.2020
) on 1 January 2021. Initially, it was unclear whether she would also be appointed to the position of chief executive like her predecessor,
Oliver Möllenstädt
(see Plasteurope.com of
17.08.2020
), who quit the GKV at his own request in autumn 2020. Talking to PIE, the Große-Wilde has now clarified the issue: "I will take over all the tasks and functions of my predecessor. Since there is no other managing director in GKV, the matter of the title is not important."
For the first 100 days in office, Große-Wilde, who joined the plastics industry at a fairly late stage, has undertaken the exploration of relevant topics, assessment and documentation of the current legislation, and getting to know the members and supporting associations of the GKV, in order to put herself in a position of being able to roll out its political network as quickly as possible. Since she took up her duties on 4 January, she has become acquainted with many industry players. She would have had her first public appearance on 17 February at the GKV's traditional annual press conference on Ash Wednesday, but this can now only take place virtually due to coronavirus restrictions.
Große-Wilde is based in Berlin. She undertook her legal traineeship as an upcoming lawyer in the Deutsche Bundestag, and then became even better acquainted with procedures there as a scientific employee of
Friedrich Merz
's team, before moving into the industry for six years as public affairs manager at
Robert Bosch
. Back in Berlin again, she spent six years as deputy managing director of the
Federal Employers' Association of Personnel Service Providers
(BAP) and a further year as a lobbyist at
ORS
, an organisation to accommodate and integrate refugees into the job market. She already has contacts with the plastics industry via the cross-industry cooperation of lobbyists from industry, associations and trade unions, the "Berlin Lobby".
Because of the time she spent in the temporary employment sector, Große-Wilde knows what it is like when an industry segment suffers from a bad image. "There, I learned to absorb media attacks and turn them around so I could highlight the key positive aspects of our industry," she said. Furthermore, she is experienced in conceiving, organising and realising events, and is familiar with political-background discussions. Her aim now is to establish herself, as quickly as possible, as a representative of the plastics segment in Berlin. This means, "doing lobbying work, forging alliances and gaining voting weight."
To conclude, it can be said that the GKV has, with Julia Große-Wilde, gained a new managing director who combines legal knowledge and experience with the work of the Bundestag, the corporate environment, and the world of trade associations. She is also familiar with procedures of national and European legislation. She will certainly need all these areas of expertise, as she is taking over the GKV in what is certainly a very challenging time.
25.01.2021 Plasteurope.com [246698-0]
Published on 25.01.2021
German version of this article...