PLASTIC CARRIER BAGS
German Bundestag decides to ban plastic bags / Ultra-thin bags not affected
As of 1 January 2022, the sale of certain plastic bag types will be banned in Germany. The German Bundestag approved a corresponding amendment to the Packaging Act (VerpackG) on 26 November 2020. In the future, plastic bags with film thicknesses of 15 µm to 50 µm may no longer be put into circulation by German retail outlets.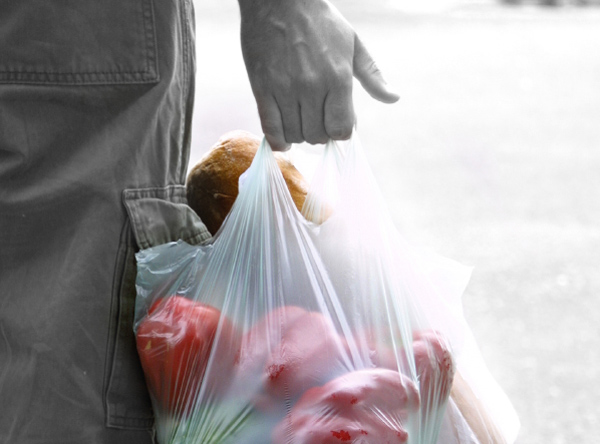 Plastic carrier bags with a thickness of more than 50 µm are exempt from the ban (Photo: iStockPhoto / Izabela Habur)
The ban does not apply to ultra-thin bags with a thickness of less than 15 µm. These mainly ensure the hygienic handling of open and easily perishable foods such as fruits and vegetables or meat and sausage products. No practical alternative is currently available for this purpose, which means that a ban could lead to more (pre-)packaging entering the market, resulting in a possible increase in packaging waste.

Plastic carrier bags with a thickness of more than 50 µm are also exempt from the ban. They are comparatively stable and are therefore typically used multiple times.

"Used for just a few minutes and remaining in the environment for decades in the worst case – the plastic bag is the quintessential waste of resources," said Germany's federal minister for environment Svenja Schulze, who initiated the corresponding change in legislation last year. "The plastic bag should, however, not just be replaced with disposable articles made of other materials. The future is not disposable paper bags – the future is reusable!"

While paper bags would have the advantage of rotting more quickly if they end up in the environment, their production causes comparatively high CO2 emissions and consumes a lot of water, which then has to be cleaned in a complicated process, the minister emphasised.
Consumption of 1.6 bn plastic bags in Germany
The consumption of plastic bags in Germany has declined in the past few years. Nevertheless, German citizens still use around 1.6 bn plastic bags, or around 20 bags per person, per year.
The ban on plastic bags, which was initiated by Germany's federal cabinet a little over a year ago (see Plasteurope.com of
12.11.2019
) still requires approval by the Bundesrat. A violation of the ban can be punished as an administrative offence with a fine of up to EUR 100,000.
04.12.2020 Plasteurope.com [246462-0]
Published on 04.12.2020
German version of this article...