PLASTICS RECYCLING EUROPE
"European Plastics Pact" launches / Targets include better life cycle management of packaging and disposables / EuPC sees difficulties and refuses to join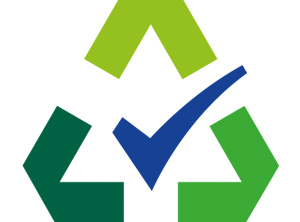 (Image: European Plastics Pact)
Another major alliance, the "European Plastics Pact" (
www.europeanplasticspact.org
), launched in Brussels / Belgium on 6 March 2020. The
new pact
is aimed at plastic packaging and single-use plastic (SUP) products, and it is linked to a network of other plastics pacts, including in Chile, Malaysia and South Africa, that are led by the
Ellen MacArthur Foundation
(EMF, Cowes / UK;
www.ellenmacarthurfoundation.org
) in collaboration with
Wrap
(Banbury / UK;
www.wrap.org.uk
).
It has been initiated by the French ministry for ecological and solidarity transition, the Dutch ministry of infrastructure and water management and the Danish ministry of environment and food. Tribute is paid to other initiatives –
Plasteurope.com
has reported extensively on this – like the EU's "Circular Plastics Alliance" (CPA), the
UN
's global partnership on marine litter, the Basel Convention, the "Global Plastic Action Partnership" (GPAP), the
Alliance to End Plastic Waste
, the "Platform for Accelerating the Circular Economy" (PACE), the EMF's "Global Commitment" and national-level strategies. The European Plastics Pact aims to supplement these initiatives, including with cross-border connection, harmonisation and further collaboration between stakeholders across the EEA.
It will bring together players in the value chain including plastics producers, manufacturers, collection and sorting companies, recyclers, end users, national governments and other organisations. Norwegian polymer R&D institute
Norner
(Stathelle;
www.norner.no
) is one of the signatories that joins as a supporting organisation. Director of sustainable development at Norner,
Thor Kamfjord
, said the institute will support the implementation of the new pact with its decades of industrial experience and scientific support.
Signatories will be committed to
designing all plastic packaging and SUP items placed on the market to be reusable, where possible, and recyclable by 2025;
moving towards more responsible use of plastic packaging and SUP products, aiming to reduce items and packaging made of virgin plastics by at least 20% by weight by 2025, with half of this reduction coming from an absolute reduction in plastics;
raising the collection, sorting and recycling capacity by at least 25% by 2025 and reaching a level that corresponds to market demand for recycled plastics;
increasing the use of recyclate in new products and packaging by 2025, with manufacturers achieving an average of at least 30% recycled plastics by weight in their products and packaging.
EuPC has many criticisms
The
EuPC
(Brussels;
www.plasticsconverters.eu
) has not warmly welcomed the pact, noting that it would be difficult for converters to be part of the new pact for many reasons. As a result, the converters association has decided to not sign the European Plastics Pact.
Alexandre Dangis
, EuPC's managing director, notes that companies, including many SMEs, and its association members are already engaged in the
European Commission
's Circular Plastics Alliance, voluntary commitments, national plastics pacts as well as legislation from the SUP directive and revised waste regulation. He adds that "quick fixes cannot give long-term solutions."
"Reducing plastic single-use items or increasing recycling targets cannot resolve the issues such as mismanagement of waste or bad behaviours. Pioneering countries are countries that have abandoned landfilling plastics waste that can be recycled, and this is not the case for certain signatories of this new pact. A direct link with industry ministries to assess the impacts on the competitiveness of the plastics industry in Europe threatening many jobs is missing but maybe the Circular Plastics Alliance will help to create this assessment," says Dangis.
09.03.2020 Plasteurope.com [244691-0]
Published on 09.03.2020
German version of this article...