CIRCULAR ECONOMY
EU parliament approves "Green Deal" / MEPs find goals too timid
By a vote of 482 votes in favour, 36 against and 95 abstentions, the
European Parliament
(EP) has greenlit the
European Commission
's plans for a "Green Deal" that would eventually wrap all of its environmental legislation together. The EUR 1 tr package passed by the parliament on 15 January 2020 follows the agenda kick-started by new European Commission president
Ursula von der Leyen
in December 2019 – see Plasteurope.com of
19.12.2019
. The proposals aimed at achieving climate neutrality in Europe by 2050 build on the EU's prior circular economy legislation.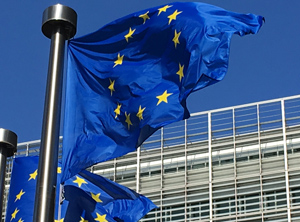 Industry stakeholders cautiously support the EU commission's proposed "European Green Deal" (Photo: PIE)
While the EP said it supports the ambitious plans that von der Leyen wants to have in place by March 2020, many members are concerned about the lack of interim targets, especially as other pieces of EU climate and energy legislation will need to be revised up to 2021. Some worry, too, that the goalposts are too low. The majority wants to see a climate neutrality target for 2040 and a firm emissions reduction goal of 55% by 2030 against 1990, rather than the 50-55% proposed. In the discussion ahead of the vote, MEPs also stressed that a sustainable budget is needed to ensure a "just and inclusive" transition for some member states – one of the major talking points surrounding the new proposals.
Most industry stakeholders have cautiously welcomed the EU plans for a transition away from a fossil fuel-based economy. But member states and their business sectors say they will need binding rules to prepare. In Europe's largest economy, the German association for recycling, water and raw material economy,
BDE
(Cologne;
www.bde.org
), pleaded for a solid legal basis for the reforms. Its president,
Peter Kürth
, who is also president of the
European Federation for Waste Management and Environmental Services
(FEAD, Brussels / Belgium;
www.fead.be
), said the organisations would welcome more effort to promote demand for recycled plastics as well as enforceable rules for all players. Kürth said both BDE and FEAD support the EP's position that products should be designed in a way that they can be recycled or repaired.
The
European Chemical Industry Council
(Cefic, Brussels;
www.cefic.org
) said it is pleased that the Green Deal recognises the fact that energy-intensive industries are indispensable to Europe's economy as they supply several key value chains – see Plasteurope.com of
13.12.2019
.
27.01.2020 Plasteurope.com [244370-0]
Published on 27.01.2020
German version of this article...