ALDI
Cotton swabs made of plastic to be replaced in Germany / Plastic packaging in UK to be reduced / Cooperation with Plastic Bank in the Philippines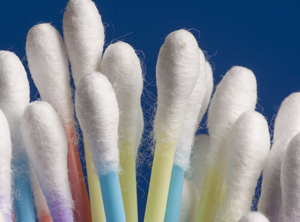 Cotton swabs made of plastics will be discontinued in all German Aldi stores (Photo: Panthermedia/VGeorgiev)
Discount supermarket
Aldi
is implementing some measures to cut plastics Germany-wide, even before the EU regulation on certain single-use plastics takes effect – see Plasteurope.com of
09.01.2019
. Cotton swabs will be made with organic cotton and the shafts will be made of paper instead of plastic. In addition, the box containing the cotton swabs will come without a plastic lid. These products will be plastic-free throughout Germany by early 2020.
Replacing the plastic shaft with one made of paper saves around 380 t/y of plastics in Germany, and switching to carton boxes saves another 70 t/y. In the course of its packaging mission, Aldi aims to reduce the use of plastic material in all its store brand products by 30% – relative to sales – by 2025. Another goal is that all store brand products be fully recyclable by 2022.
Plastic Bank: Cooperation has successfully started
Aldi and social enterprise
Plastic Bank
(Vancouver, British Columbia / Canada;
www.plasticbank.org
) recently opened a collection point for plastics waste in the Philippines. Over 40 t of plastics were collected here in the first four months alone. The product packaging for
Henkel
's (Düsseldorf / Germany;
www.henkel.com
) "Biff", "Pril" and "Sidolin" cleaning agents sold by Aldi is made entirely from recyclate – 25% of this is "Social Plastic" rPET from the Plastic Bank collection points – see Plasteurope.com of
09.05.2019
.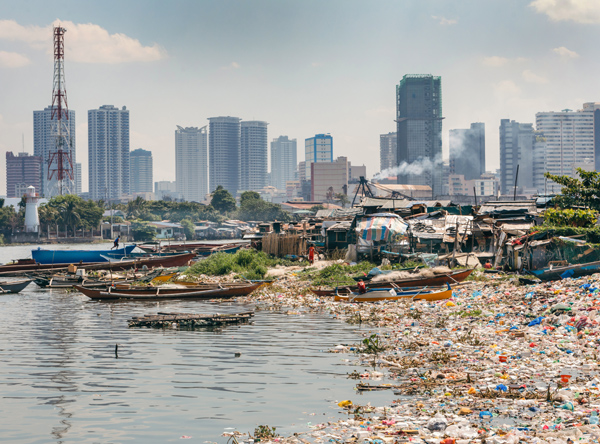 Aldi has established a collection point for plastics waste in the Philippines in collaboration with Plastic Bank (Photo: Aldi Süd)
"We are really pleased to see that the local community is accepting the collection point so readily. Thanks to our cooperation with Aldi, thousands of kilograms of plastic are being removed from the streets, rivers and beaches of Manila Bay," says
Dyan Rodriguez
, development manager at Plastic Bank. The waste collection infrastructure in the Philippines is not sufficiently developed, so the local populace can instead trade plastics waste for money or social services at the collection points established by the Canadian group. Plastic Bank and Aldi aim to generate up to 200 t of Social Plastic recyclate over the next two years via this collection point. Consumer goods group Henkel has also been cooperating with Plastic Bank since 2017 in establishing three collection points in Haiti – see Plasteurope.com of
23.11.2017
.
Packaging initiatives by Aldi UK could reduce plastics by over 430 t/y
Meanwhile,
Aldi UK
has announced it would replace the plastic sleeve on multipacks of tinned tuna with a cardboard sleeve. This will be trialled over four months in 270 stores in the Midlands, the Northeast and the Southwest of the UK as of mid-September 2019. If successful, the measure will be implemented UK-wide in 830 stores, cutting the amount of plastics used by Aldi UK by 11 t/y.
The supermarket chain is testing several packaging initiatives. By the end of 2020, it aims to phase out all plastics that are difficult to recycle, such as NIR-undetectable black plastics, PVC and EPS. One such initiative is the launch of recyclable coloured trays for ready meal products, which is first to be tested on Aldi's "Inspired Cuisine" range and could ultimately cut non-recyclable black plastics by around 420 t/y. The supermarket chain aims to have all its store brand products be recyclable, reusable or compostable by 2022 and plans to cut plastic packaging by 25% by the end of 2023.
UK retail giant
Tesco
(Welwyn Garden City;
www.tescoplc.com
) also has measures to reduce plastics. The supermarket chain has started the second phase of its campaign to cut the amount of single-use plastics in its over 3,400 stores across the UK – see Plasteurope.com of
28.08.2019
.
05.09.2019 Plasteurope.com [243300-0]
Published on 05.09.2019
German version of this article...