PLASTICSEUROPE
2018 update of "Operation Clean Sweep" / Focus in 2019 on developing support tools and strengthening collaborations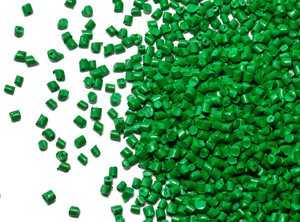 PlasticsEurope has published its 2018 "Operation Clean Sweep" report (Photo: Panthermedia/xxlphoto)
PlasticsEurope
(Brussels / Belgium;
www.plasticseurope.org
) has published a
report
on its efforts in 2018 as part of "Operation Clean Sweep" (OCS), an international programme aiming to prevent plastic pellets from entering the environment – see Plasteurope.com of
10.11.2017
. The number of OCS signatories in Europe doubled last year to more than 500 companies, and more than 98% of total European plastics production has committed to the programme, PlasticsEurope said.
In order to prevent spillages, the pellet-handling companies commit to the following six actions:
improving worksite set-up to prevent and address spills,
creating and publishing internal procedures to achieve zero industrial plastic material loss,
providing employee training and accountability for spill prevention, containment, clean-up and disposal,
auditing performance regularly,
complying with all applicable state and local regulations governing industrial plastics containment and
encouraging partners (contractors, transporters, distributors, among others) to pursue the same goals.
During 2019, PlasticsEurope will focus on developing various tools such as a best practices catalogue, a common-self assessment tool and a certification scheme. It will also work towards strengthening engagement with stakeholders, including ports and clusters as well as other associations.
01.04.2019 Plasteurope.com [242115-0]
Published on 01.04.2019