BREXIT
European Commission adopts "no deal" plans / Lack of REACH regulation provisions / Major supply chain disruptions foreseen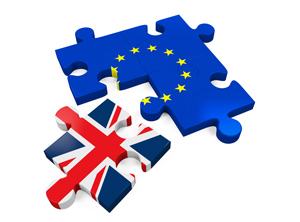 There could be a collapse of supply chains in the chemicals sector (Photo: Fotolia/nerthuz)
The
European Commission
's latest plan for a "no-deal" scenario when the UK exits the EU – see Plasteurope.com of
30.01.2019
– does not include provisions for the chemicals sector. Particularly lacking is the EU's REACH regulation for chemicals.
In the case of a no-deal Brexit, chemicals registered in the UK for distribution in the EU would not comply with relevant EU legislation. The
European Chemical Industry Council
(Cefic, Brussels / Belgium;
www.cefic.org
) notes that Brexit has important implications regarding chemicals regulations for companies both in the UK and in the EU 27/EEA countries. Customs clearance problems could cause major supply chain disruptions. UK plastics processors and other companies are already stockpiling materials in these times of uncertainty.
Cefic has published
practical considerations for UK and EU companies
, regarding a scenario in which the UK does not remain in REACH legislation. It aims to support business in Europe in preparing for potential impacts that Brexit has on compliance with chemical laws.
A bit of optimism was injected on 30 January, when UK parliament voted 317 to 301 for amendments to the UK's withdrawal deal.
Steve Elliott
, chief executive of the UK's
Chemical Industries Association
(CIA, London;
www.cia.org.uk
), welcomed the vote. "While there are still different opinions, a majority of the House of Commons has now delivered a view on the sort of deal that the UK could accept. I welcome this and am pleased to see that the prospect of a no-deal outcome to our leaving the EU has significantly reduced, if not disappeared altogether."
01.02.2019 Plasteurope.com [241676-0]
Published on 01.02.2019
German version of this article...