CLARIANT
Plastics division planned with Sabic's stake / Polymers, masterbatches and additives / Complete takeover?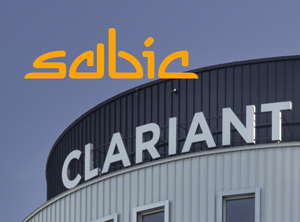 Who is buying whom? (Photo: Clariant, Sabic)
After
Clariant
's (Muttenz / Switzerland;
www.clariant.com
) merger with
Huntsman
(The Woodlands, Texas / USA;
www.huntsman.com
) was called off last year (see Plasteurope.com of
27.10.2017
), the Swiss speciality chemical company's next shot to lead its plastics division into a better future has come. Clariant is to create a new business unit named High Performance Materials with
Sabic
(Riyadh / Saudi Arabia;
www.sabic.com
). The unit will consist of parts of Clariant's Plastics & Coatings (masterbatches, pigments, additives) division and Sabic's high-performance polymers business.
The two companies signed a memorandum of understanding on 18 September 2018. The intended transaction is expected to be signed during 2019 and to close at the start of 2020, subject to regulatory approvals.
US investment vehicle
White Tale Holdings
, which had blocked the proposed Clariant-Huntsman merger, will not be interfering this time. White Tale's 24.99% stake in Clariant was recently bought by the Saudi group (see Plasteurope.com of
25.01.2018
), making it Clariant's largest single shareholder.
A joint venture to generate billions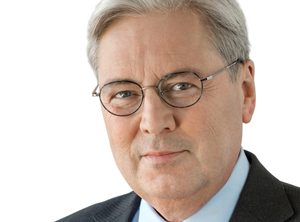 After the Huntsman fiasco, Hariolf Kottmann is planning a new deal (Photo: Clariant)
The plans of Clariant's management for current CEO Hariolf Kottmann envisage an unusual constellation. Although the High Performance Materials business is to be managed by the Swiss group in addition to its existing Care Chemicals (hygiene, cleaning and agrochemicals), Catalysis (catalysts) and Natural Resources (biofuels) divisions, the business is to be created as a joint venture. Clariant would hold an unspecified majority in the jv, and Sabic the remainder.

However, considering its almost 25% stake in the Clariant group, Sabic is likely to be in control at High Performance Materials and, in the medium term, could completely take over Clariant. Succession planning for the chief executive of the Swiss company also supports this – Kottmann is joining the board of directors as president and Ernesto Occhiello, head of Sabic's Specialties division, is becoming the new CEO in mid-October.

Pro-forma figures point to Sabic's well-known "Ultem" and "Noryl" polymers, among others, generating sales of about CHF 1.9 bn (EUR 1.7 bn) at the new entity. Clariant will put in just under CHF 1.1 bn, slightly less than half of its last proceeds from its masterbatch segment, and transfer an undisclosed compensating amount to Riyadh. The new high-performance materials division is expected to generate turnover of CHF 3.05 bn, with EBITDA reaching almost CHF 600m or a margin of 19.4%.
Low-margin segments to be sold
Clariant's existing Plastics & Coatings division has so far only recorded a 14.5% margin, which is significantly lower than the company's other divisions. By 2020, the Swiss group is aiming to sell its remaining activities with pigments, standard masterbatches and materials for medical technology (sales of just under CHF 1.6 bn and an 11% margin).

Forecasts for 2021 see Clariant generating a turnover of CHF 9 bn – compared to its current CHF 8 bn. Its geographic focus is expected to be roughly one third each in Asia, the EMEA region and the Americas, though slightly more weighted toward Asia.

The changes would affect Clariant's 60 plants related to its Plastics & Coatings segment. How many of Sabic's production sites would be impacted is not known.
19.09.2018 Plasteurope.com [240700-0]
Published on 19.09.2018
German version of this article...