TEIJIN
Carbon fibre producer expands European automotive supply / Portuguese company Inapal Plasticos becomes part of CSP
Carbon fibre producer
Teijin
(Tokyo / Japan;
www.teijin.co.jp
) is making further progress with the creation of its processing cluster based on carbon fibre-reinforced plastics (CRPs) in automotive manufacture – this time in Europe. Its latest acquisition target is automotive supplier
Inapal Plasticos
(Leça do Balio / Portugal;
www.inapalplasticos.pt
), which is specialised in the processing of sheet moulding compounds (SMCs) – see Plasteurope.com of
16.03.2006
.
Inapal Plasticos operates primarily
Dieffenbacher
press systems for processing SMC, direct long fibre-reinforced thermoplastic (D-LFT) and glass mat-reinforced thermoplastic (GMT) materials – many with a class A surface – and has injection moulding partnerships with unnamed companies. In recent years, the Portuguese firm had been extending a feeler in the direction of CRP processing. Production is focused on body parts for cars, utility vehicles, railway vehicles and structural and underbody components. Apart from the plant at its main site, the company also operates another production facility in the vicinity of the
VW
assembly plant in Palmela / Portugal. The company generated sales in 2017 of just under EUR 32m.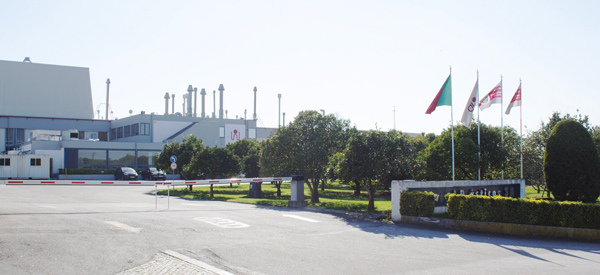 Inapal's main plant in Leça do Balio / Portugal (Photo: Inapal Plasticos)
Inapal Plasticos was at least partly nationalised in the course of the spectacular bank insolvency connected with
Banco Português de Negócios
and its main shareholder
Sociedade Lusa de Negócios
– which owns the converter via a sub-holding. The sale is therefore likely to form part of the debt resettlement for these companies. A purchase price was not disclosed, presumably in view of this background. Competitor
Polytec
(Hörsching / Austria;
www.polytec-group.com
), which until a few years ago held a nearly 20% share in Inapal Plasticos, now owns only 2% of the composites specialist.
Acquisition of nonwoven specialist Ziegler
Teijin will assign Inapal Plasticos to US subsidiary
Continental Structural Plastics
(CSP, Auburn Hills, Michigan;
www.cspplastics.com
), which it acquired in 2016 – see Plasteurope.com of
20.09.2016
– and also wants to generate synergies with the German firm
J.H. Ziegler
(Achern-Oberachern;
www.ziegler.eu
), which it recently purchased for EUR 125m. With 400 employees at four European and two Chinese plants, Ziegler produces polyester nonwovens for heat and sound insulation in automotive production. It generates sales of around EUR 69m.
The aim is that both Inapal and Ziegler should continue growing organically, and expand through acquisitions. The investments are part of Teijin's plan to extend its product portfolio for automotive production down the line to include component design and component manufacture, as well as enable the division to generate sales of USD 2 bn (EUR 1.7 bn) by 2030. That would mean more or less doubling sales compared with the current level.
Among other things, SMC heavyweight CSP is building a second carbon fibre production facility in the US – see Plasteurope.com of
12.07.2018
. In addition, a line for SMC semi-finished products is being installed at Pouancé / France.
27.08.2018 Plasteurope.com [240506-0]
Published on 27.08.2018
German version of this article...