CIRCULAR ECONOMY ITALY
Further steps towards EU plastics strategy / New forum for recycling quality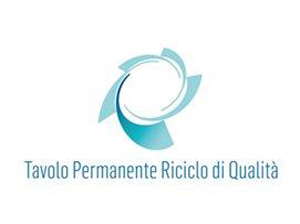 Permament forum for quality recycling (Logo)
To meet the challenges of the EU's drive for a circular economy (see Plasteurope.com of
24.04.2018
), Italy's plastics processing industry has launched a new permanent forum for recycling ("Tavolo Permanente Riciclo di Qualità") to foster better recycling quality. In the seven-member initiative, industry associations such as rubber and plastics federation
Federazione Gomma Plastica
(
www.federazionegommaplastica.it
), national recycling consortia
Corepla
(
www.corepla.it
) and
Carpi
(
www.consorziocarpi.com
) and recycling think tank
Ippr
(
www.ippr.it
) have teamed up with the national agency for new technologies
Enea
(
www.enea.it/en
), the Italian environmental protection agency
Ispra
(
www.isprambiente.gov.it
) and environmental advocacy group
Legambiente
(
www.legambiente.it
).
A key goal of the EU's twin plastics and circular economy strategies is extending the lifecycle of plastic products. The focus is also on reducing the consumption of oil and energy needed to produce virgin polymer, as well as limiting carbon dioxide emissions and ending the landfilling of plastic waste – all issues that Italy and other countries are still struggling to resolve. Even if the country's consciousness has been raised, it will still require a concerted effort to meet the EU targets in a timely manner, while at the same time keeping a sharp eye on the needs of the markets and protecting employment numbers.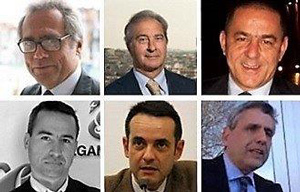 Italian stakeholders (clockwise from top left): Giorgio Quagliuolo (Federazione Gomma Plastica and Conai), Antonello Ciotti (Corepla), Angelo Bonsignori (Ippr), Roberto Morabito (Enea), Stefano Laporta (Ispra) and Stefano Ciafani (Legambiente) – (Photo: Federazione Gomma Plastica)
Because of the plastics processing sector's prior investment in research and development, Italy already has made substantial strides in using recycled plastic. Compared with 2015, for example, consumption of recycled polymer increased across the board, with PET up 10%, PE up 5.5%, PP up 3.5% and PS up by a staggering 75% in 2017. One of the most important issues to be resolved in terms of the circular economy, however is that, if recyclate is to be substituted for virgin polymer, its quality will need to be improved. At their meetings, the permanent forum members will aim to define the best strategies for addressing the challenges. Plans call for the results to be presented at an annual open meeting, reviewed and then implemented.
27.04.2018 Plasteurope.com 1005 [239582-0]
Published on 27.04.2018
German version of this article...