PLASTICS AND HEALTH
Sweden wins lawsuit over endocrine disruptors / General Court says EU Commission broke the law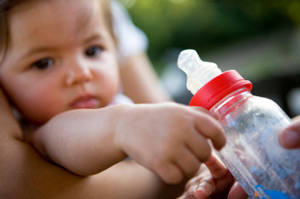 The BPA controversy continues (Photo: webphotographeer / iStockPhoto)
In the long-running dispute between Sweden and the
European Commission
over chemical compounds suspected of being endocrine disruptors, the
General Court
in Luxembourg – the EU's second highest court – has ruled in favour of Sweden. In the ruling handed down on 15 December, it said the Commission had breached EU law by not making provisions to identify such chemicals in everyday products, despite having a "clear, precise and unconditional obligation" to do so by December 2013.
When the EU's executive body failed to establish criteria for identifying endocrine disruptors in numerous products by the end of 2013, Sweden's then-environment minister,
Lena Ek
, in May 2014 announced plans for the lawsuit, which was later carried through – see Plasteurope.com of
27.05.2014
. The Commission, which has not commented in the ruling, can appeal the decision to the
European Court of Justice
, the EU's highest court, within two months.
Ek told Swedish media at the time the delays were being caused by the "European chemical lobby," which was putting various commissioners under pressure. She said Sweden had decided to sue because "we want the court to force the Commission to deliver the scientific criteria so we can start moving toward a poison-free society."
Janez Potocnik
, at the time EU environment commissioner, said the delays were due to the complexity of the issue, the evolving science and the diverging views among scientists and stakeholders, but said the Commission was "doing its best to address the issue."
On its own, in mid-2014, the
Swedish Chemicals Agency
(Kemi;
www.kemi.se/en
) published a list of phthalates found in everyday items and suspected of being endocrine disruptors – see Plasteurope.com of
11.07.2014
. The agency said it would work with Swedish companies, encouraging them to replace the phthalates with more acceptable substances or materials. Some of the substances questioned, including diethylstilbestrol (DES), polychlorinated biphenyls (PCBs), dioxins, perfluoroalkylcompounds, solvents, phthalates, bisphenol A (BPA), organophosphate and organochlorine pesticides, are already banned or restricted in some EU countries, including Sweden.
22.12.2015 Plasteurope.com 947 [232964-0]
Published on 22.12.2015