PAKISTAN
Symphony CEO welcomes plastic bag legislation / All plastics must be oxo-biodegradable from April
Symphony Environmental Technologies
(Borehamwood / UK;
www.symphonyplastics.com
) has welcomed new legislation in Pakistan relating to the use of non-degradable plastics in the country.
Michael Laurier
, Symphony CEO, said the legislation is an important step forward for Pakistan in protecting the country from plastic pollution. "Although this legislation is important for Pakistan, it has much wider implications. The legislation prohibits not only the manufacture of conventional disposable plastic products in Pakistan, but also prevents them being imported into Pakistan," he added.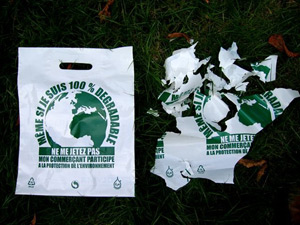 The new Pakistani legislation provides a market opening for Symphony's "d2w" degradable products and additives (Photo: Symphony)
In 2008, the Pakistan National Assembly passed a resolution that the government should take steps to ban conventional plastic shopping bags and bring into use degradable shopping bags.
The "Prohibition of non-degradable plastic products (manufacture, sale and usage) regulations, 2013" prohibits the import, manufacturing, stockpiling, trade, supply, distribution, sale and use of all disposable plastic products made wholly or substantially of PE, PP or PS unless they are oxo-biodegradable. The regulations were announced on 1 February and compliance is required from April 2013. The ministry will coordinate the introduction of oxo-biodegradable technology with the provincial governments.
Laurier said that Symphony is anticipating substantially increased demand for its "d2w" degradable products and additives – see Plasteurope.com of
30.05.2012
– following the new legislation. A free testing service will be offered in Symphony's laboratories and in Pakistan using Symphony's "d2detector", a portable device that can indicate within one minute whether a plastic product is oxo-biodegradable and which additives it contains.
07.02.2013 Plasteurope.com [224505-0]
Published on 07.02.2013