USA
Greenpeace accuses consumer good companies of false promises on plastics pollution / Call for investment in refill and reuse systems / SC Johnson quits Plastics Industry Association
The US arm of
Greenpeace
(Amsterdam / The Netherlands;
www.greenpeace.org
) has published a report warning consumers to be sceptical of the "false" solutions proposed by multinationals to tackle plastics pollution. In its report entitled "
Throwing Away the Future: How Companies Still Have It Wrong on Plastic Pollution Solutions
", Greenpeace USA said switching to paper or bioplastics or embracing chemical recycling "are failing to move us away from single-use packaging and divert attention away from beneficial systems that prioritise refill and reuse."
"To solve the plastic pollution crisis, companies need to rethink how products are delivered to consumers and invest significantly in reusable and refillable delivery systems," said
Ivy Schlegel
, Greenpeace senior research specialist and the report's author. She added that plastics production is projected to dramatically increase in the coming years despite a better scientific understanding of the damage plastics can cause to the environment. Greenpeace said major consumer goods companies such as
Nestlé
(Vevey / Switzerland;
www.nestle.com
),
Unilever
(London / UK;
www.unilever.com
),
PepsiCo
(Harrison, New York / USA;
www.pepsico.com
) and
Procter & Gamble
(Cincinnati, Ohio / USA;
www.pg.com
) are still aiming to continue and even increase making products wrapped in single-use plastics or other disposable packaging, despite their signalled intent to make plastic packaging more environmentally friendly.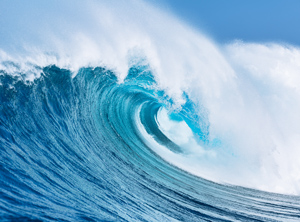 Greenpeace says multinationals should urgently reprioritise business models to help keep plastics from ending up in the environment (Photo: Adobe Stock/EpicStockMedia)
In addition, the report said companies are investing in "risky" chemical recycling technologies, which "offer false hope and lock in demand for plastic packing." The NGO also warned consumers to be wary of groups with "flashy" names such as the
Alliance to End Plastic Waste
(AEPW), which it noted is made up of oil and plastics companies and multinational corporations.
According to Greenpeace, global plastics production and burning will emit the carbon equivalent of 189 coal-fired power plants by the end of 2019. It is estimated that by 2050 there will be 12 bn t of plastics waste in natural environments.
Separately, Greenpeace announced it has been informed by
SC Johnson
(Racine, Wisconsin / USA;
www.scjohnson.com
) that the consumer goods group has left the
Plastics Industry Association
(Washington, D.C. / USA;
www.plasticsindustry.org
) in a disagreement over policies.
John Hocevar
, oceans campaign director at Greenpeace USA, said this should be a "wake-up call for the plastics industry." He added, "It's time for industry to stop fighting people who are working for solutions and either get on board or get out of the way." The move follows
Coca-Cola
(Atlanta, Georgia / USA;
www.coca-cola.com
) and PepsiCo, which left the association in July 2019 after pressure from customers – see Plasteurope.com of
25.07.2019
.
Greenpeace has accused the Plastics Industry Association of using its front group, the
American Progressive Bag Alliance
(APBA, Washington, D.C.;
www.bagalliance.org
), which actively lobbies against plastic bag bans and taxes, to undermine state-wide progress on plastics pollution. Defending its decision to leave, SC Johnson said, "We strongly believe that governments should be able to democratically have bans if that is what their citizens want."
Tony Radoszewski
, president and CEO of the Plastics Industry Association has criticised Greenpeace's campaign of "relentlessly" pressuring consumer brand companies to leave. "While these actions may make for successful fundraising tactics, the results are unfortunately counter-productive by inhibiting our efforts to unite representatives from the full supply chain to work on meaningful advances," he said.
11.10.2019 Plasteurope.com [243603-0]
Published on 11.10.2019
German version of this article...