UPONOR
President and CEO Jyri Luomakoski to leave the pipe manufacturer / 2020 best year since financial crisis in 2008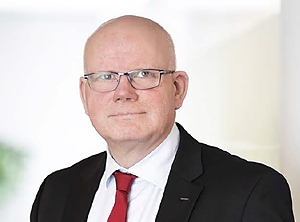 Jyri Luomakoski will be leaving his position as president and CEO on 20 August 2021 (Photo: Uponor)
After 25 years of service in various roles,
Jyri Luomakoski
will be leaving his position as president and CEO of Finnish pipe manufacturer,
Uponor Corporation
(Vantaa;
www.uponor.com
), on 20 August 2021. Luomakoski has held this position since October 2008. The board of directors has started the recruitment process to appoint a new president and CEO.
Annika Paasikivi
, chair of the board of directors, said, "The cooperation between Jyri and the board has been open and consistent. I wish Jyri great success for his future challenges as he leaves Uponor in a good condition for his forthcoming successor."
The previous change in management at the company was in 2018, when
Jan Peter Tewes
resigned from the post of president of Building Solutions (see Plasteurope.com of
26.06.2018
).
In 2020, the pipe manufacturer performed strongly in all segments. Net sales were EUR 1.1 bn, a growth of 3.0% compared to 2019. Organic growth was 4.6% in constant currency terms. With a comparable operating profit of EUR 142.7m, Uponor reached a growth of 53.9%. For Luomakoski, during the exceptional year of 2020, Uponor's primary focus was to keep employees safe and ensure uninterrupted deliveries to customers.
After a slowdown at the start of the pandemic, demand for their products remained at a good level and a number of favourable drivers, including cost improvements partly triggered by Covid-19, supported the profitability development. This resulted in a record year for Uponor in terms of profitability. According to the leaving CEO "the best since the financial crisis in 2008". He added that they met the long-term financial target of an operating profit margin above 10%. "During all our years as a listed company, we have only twice reported comparable operating profits and margins of this magnitude. But in those years, there were around 1.5m more homes under construction yearly in our key markets than in 2020."
The Building Solutions (Europe) segment improved its profitability significantly in 2020, while net sales only went up slightly by 2.1% – from EUR 489m in 2019 to EUR 499.5m. Net sales increased in Germany and Eastern Europe, in particular. However, in South European markets, where construction industry suffered from Covid-19-related lockdowns during the year, net sales decreased. The operating profit of this division rose by 43% to EUR 45.1m.
The overall outlook for 2021 still involves uncertainties regarding the pandemic's impacts. Uponor does not expect to witness significant growth in demand overall for 2021, as construction is a late-cyclical industry. The pipe business started strong into 2021. Pipe demand in January has been good, mostly driven by high activity in the North American residential building segment, the company said.
22.02.2021 Plasteurope.com [246987-0]
Published on 22.02.2021
German version of this article...