SUSTAINABLE PACKAGING
Design for recycling guide now in Arabic, Czech, Spanish / Plastics drive range of advances / RecyClass approves HDPE tube / Bioplastics for LVMH perfume caps
Design for better recyclability of plastics packaging is increasingly important around the globe. In order to give even more companies and developers access to it, the
World Packaging Organisation
(WPO, Vienna;
www.worldpackaging.org
) has translated its Global Packaging Design for Recycling Guide into Arabic, Spanish, and Czech, widening its availability beyond English, German, Georgian, and Hungarian.
The guide provides basic information on sorting and recycling processes and is said to serve as starting point to understand best practice examples using up-to-date technology that can be applied to suit the recyclability capabilities and infrastructure on regional and local levels.
The latest translations were produced by the
Palestinian Federation of Paper & Packaging Industries
(PFPPI), the
Argentine Packaging Institute
(Buenos Aires;
www.packaging.com.ar
), the
Packaging Centre of Chile
(CENEM, Santiago;
www.cenem.cl
), and
Syba
(Prague;
www.syba.cz
).
From the product perspective, more and more manufacturers are working on sustainable solutions. Whether for basic applications such as tubes or food container or in the luxury segment.
Plasteurope.com
shows examples of the latest developments:
HDPE tube gets RecyClass nod
The Polyfoil MMB 545/645 tube from Switzerland's
Hoffmann Neopac
(Thun;
www.hoffmann-neopac.com
) has now been approved as fully compatible with the European HDPE recycling stream following independent testing in accordance with the protocols of
RecyClass
(Brussels;
www.recyclass.eu
).
This tube is paired with HDPE shoulders and cap, and it can most often be found in cosmetic, dental, and pharmaceutical applications. Its barrier properties are said to be ensured by a novel organic lacquer technology applied on the central MDO-PE film protected within the tube body structure. It is based on a low amount of modified PVOH composition – this feature was the main focus of the performed tests.
Another tube innovation comes from
Fuji Seal
(European headquarters: Deurne, the Netherlands;
www.fujiseal.eu
), which launched a tube made of PET. Depending on the application, a silica or aluminium oxide barrier can be added. The company said its tube can be made from both virgin and recycled PET.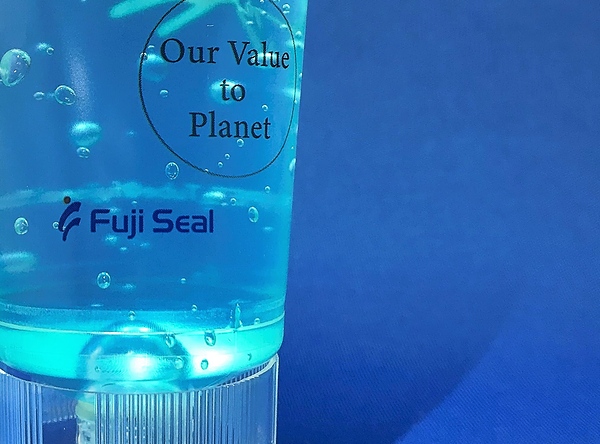 Buyers choice: the Fuji Seal PET tube can be made from both virgin and recycled material (Photo: Fuji Seal)
Higher output of "traceless" materials
Germany's
traceless
(Hamburg;
www.traceless.eu
) plans to build a larger demonstration plant to scale up output of a traceless-brand bio-based material it has developed as a plastics alternative, CEO
Anne Lamp
told K-MAG, a publication of K Show host
Messe Düsseldorf
.
The company uses plant-based residues from the agricultural industry to make a granulate that can be manipulated with standard plastics processing methods.
Related
:
Traceless COO Johanna Baare talks about her start-up''s biodegradable materials
In the two years since founding, traceless has built and commissioned a pilot plant where it currently produces the materials.
Traceless has thermoplastic properties and can reportedly be processed in a similar way to many plastics – for example into moulded parts, films or paper coatings. The material is said to be stable in storage, but when exposed to weather and moisture it begins to decompose, making it unsuitable for garden chairs, for example, but appropriate for disposable products or packaging.
Container redesign cuts weight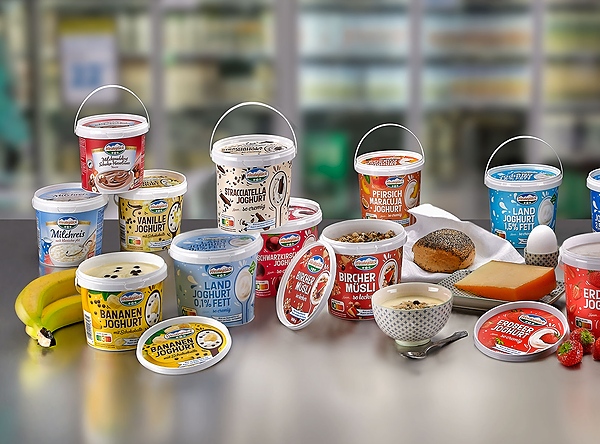 A 35 g container holding 1 kg yoghurt (Photo: Berry Global)
Berry Superfos
, a unit of US packaging specialist
Berry Global
(Evansville, Indiana;
www.berryglobal.com
), said it has redesigned its so-called one kilogram container branded as UniPack, a move that reduced the weight of the product by nearly 19%. The change reportedly helped one user, German dairy
Milchwerke Schwaben
(Neu-Ulm;
www.weideglueck.de
), meet its sustainability objectives and improve efficiency on the filling line. The 1 kg container now weighs 35g versus 43g.
The dairy can now load 594 kg of containers on a single pallet, an improvement from the prior 540 kg. Berry Superfos is said to have reduced headspace and improved indexation, which keeps the positioning of pails in a stack.
To meet the need for reliable claims about recyclability and recycled content in packaging, the Berry Superfos facility in La Genête, France is now RecyClass certified, enabling it to offer RecyClass labelling on non-food packaging pails produced at the facility.
Sustainable packaging extends produce shelf life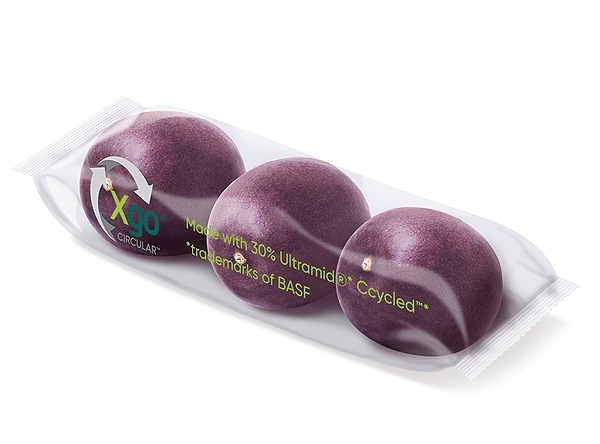 Better-quality passion fruit thanks to modified atmosphere packaging (Photo: BASF)
German chemical giant
BASF
(Ludwigshafen;
www.basf.com
) and Israel's
StePac
(Tefen;
www.stepac.com
) have joined forces to create the next generation of sustainable packaging for the fresh produce sector. Supplying StePac with its Ultramid Ccycled, a chemically recycled polyamide 6, BASF plans to offer its partner with greater flexibility to advance contact-sensitive packaging formats to a higher sustainable standard within the circular economy.
StePac was recently REDcert2 certified to incorporate chemically recycled polyamide 6 into its flexible, modified atmosphere packaging (MAP) products, which includes its Xgo and Xtend brands. The BASF resin is to make up 30% of the packaging material, with options for integration at a higher percentage.
Bio-resins target luxury goods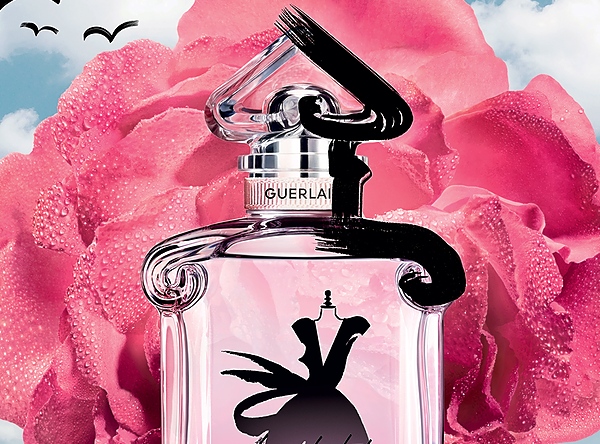 Coming soon: perfume packaging produced with bioplastics (Photo: Dow)
Petrochemical giant
Dow
(Midland, Michigan;
www.dow.com
) and
LVMH Beauty
, a unit of French luxury group
LVMH
(Louis Vuitton – Moët Hennessy, Paris;
www.lvmh.com
), said they have collaborated to integrate bio-based and circular plastics into several of the latter's perfume and cosmetic products. The resins are to be used to produce sustainable Surlynt Ionomers, polymers used to manufacture premium perfume caps and cosmetic cream jars. In 2023, some of LVMH's perfume packaging will already include both bio-based and circular material.
Bio-based feedstocks for the production of bio-based Surlynt include raw materials such as used cooking oil.
Plastics supplant metal, wood transport containers
Saudi Chemicals group
Sabic
(Riyadh;
www.sabic.com
) and reusable transport packaging manufacturer
Cabka
(Berlin;
www.cabka.com
) have launched CabCube 4840, a lightweight, foldable large container said to offer superior material properties that have allowed for a cost-efficient and sustainable alternative to traditional metal and wooden transport cages.
Sabic and Cabka are also working together on polyolefin compound solutions containing mechanically recycled content.
The two companies also aim to join forces to improve Sabic's logistical and packaging systems by replacing one-way wooden pallets and cardboard octabins with lightweight, returnable plastic alternatives, starting at the resin maker's compounding site in Genk, Belgium.
13.03.2023 Plasteurope.com [251762-0]
Published on 13.03.2023