SOLVAY
Fast cure prepreg composites for automotive / Investment in Xencor LFT production enhancement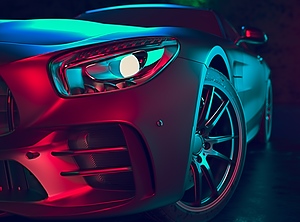 Solvay expands SolvaLite portfolio with prepregs for the automotive industry (Photo: Solvay)
Belgian chemicals group
Solvay
(Brussels;
www.solvay.com
) is expanding its SolvaLite portfolio of pre-impregnated composite materials for high-volume automotive applications. SolvaLite 714 Prepregs, the company says, are unidirectional carbon fibre, woven products pre-impregnated with its SolvaLite 714 epoxy resin.
The material is designed to manufacture automotive components in serial production runs with short compression moulding cycle times, such as body panels, where it offers fast cure cycles. SolvaLite 714 Prepregs is currently manufactured in Europe but is expected to be available worldwide from Q2 2022 onwards, with the new product family being officially launched at the JEC World International composites trade fair in Paris, being held from 3 to 5 May 2022.
Related:
Solvay suspends business with Russia / Plastics support record earnings in 2021
Solvay also announced it has invested in production capability enhancements for its Xencor LFT (long fibre technology) material at its Oudenaarde, Belgium, facility, and added that it is expanding its research and development resources for the product at a US technical centre in Alpharetta, Georgia. Xencor LFT is part of Solvay's lightweighting portfolio and is designed as a metal-replacement option for vehicle components.
05.05.2022 Plasteurope.com [250199-0]
Published on 05.05.2022