SINGLE-USE PLASTICS
Hawaii has ambitious plans to introduce series of bans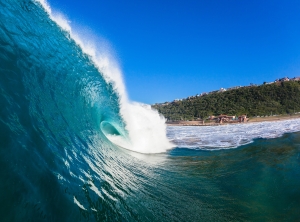 New bill seeks to remove single-use plastics from circulation in a move towards zero waste (Photo: Panthermedia/Chris Van Lennep)
Hawaii plans to introduce a series of bans on the use or distribution of single-use plastics. Under the proposed legislation, bans on single-use plastic food ware and packaging will be introduced in 2021 and 2022, with a ban on plastic carrier bags to follow in 2023.
The legislation states that government-run businesses and agencies would be prohibited from any purchase, sale, use or distribution of single-use plastic beverage bottles, utensils, stirring sticks, PS foam containers or straws from 1 July 2021, while for restaurants, bars, hotels or any other business where food or beverages are sold, the ban would be introduced from 1 July 2022. From 1 July 2023, no individuals or businesses will be allowed to distribute or sell any form of plastic carrier bag. Finally, a ban on the sale or distribution of all single-use plastic beverage containers will come into effect on 1 July 2025.
The legislation emphasises that alternatives for many take-out items already exist and innovative change for packaging is advancing globally. It adds that many countries are moving forward with plastics waste reduction plans, naming in particular the European Union, Ethiopia and Costa Rica – see Plasteurope.com of
03.01.2019
,
06.09.2017
and
31.07.2017
– as well as several municipalities in the US – see Plasteurope.com of
07.05.2018
. In fact, other African, individual European, Latin American as well as several Asian countries and New Zealand are taking similar actions – see Plasteurope.com of
09.01.2019
.
Given the current trend, the Hawaiian government would like to see local businesses at the forefront of this movement in order to lessen the burdens that can come with such changes. Among other things to this end, a plastics source reduction working group will be established to formulate a plan for eliminating single-use plastic packaging from the Hawaii waste stream and develop strategies to encourage re-use in the food service industry, such as reusable container incentive programmes for customers. The working group will also provide recommendations for composting plastics.
04.03.2019 Plasteurope.com [241812-0]
Published on 04.03.2019