SEALED AIR
US packaging producer planning more job cuts / Mountain of debt and threat of losses in current fiscal year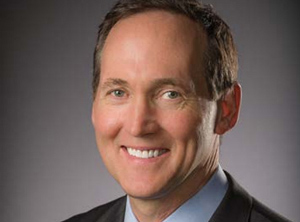 Sealed Air's president and CEO Ted Doheny (Photo: Sealed Air)
With its three-year "Reinvent SEE" strategy programme, packaging group
Sealed Air
(Charlotte, North Carolina / USA;
www.sealedair.com
), worth USD 4.5 bn, is looking to slim down and get a firmer grip on its mushrooming costs. The producer of protective packaging, such as "Cryovac" food packs and "Bubble Wrap" packaging, is only just in the process of concluding its restructuring programme launched in 2016.
Plans evidently include further significant job cuts worldwide, but, in response to a
Plasteurope.com
enquiry, a spokesperson would not say where or how many jobs would be lost. The response was simply that it involves "a major effort to improve productivity." Worldwide, Sealed Air operates 95 plants, 26 of them in Europe.
Sealed Air hopes the cost-cutting measures together with more and faster packaging innovations for fresh food and an increased use of e-commerce will help it get back on track in 2019. The new programme is intended to save USD 215-235m a year from 2021, with costs of up to USD 220m accruing in 2019 and 2020. Added to this, however, is the much smaller effect of the ongoing restructuring measures.
"Through our Reinvent SEE strategy, we will transform Sealed Air into a company that delivers world-class operating leverage performance," says president and CEO
Ted Doheny
. This statement deserves only limited credibility, since the years in which Doheny had a major influence on the company, as COO in 2017 and CEO as of 2018, are certainly not the best in the company's history. The company's USD 3.5 bn debt is eating away at its sometimes meagre earnings, costs are rising and the current fiscal year could even see losses.
The latest quarterly report (Q3 2018) shows slightly higher sales of just under USD 1.19 bn compared with the same period in 2017. EBITDA was also somewhat higher at USD 163m (USD 143m in 2017) but earnings were only at USD 79m, approximately 10% of the company's 2017 earnings. In its nine-month figures, Sealed Air has reported a loss of USD 7.2m following a profit of nearly USD 850m in 2017. The latter figure, however, includes the proceeds from the sale of its cleaning and hygiene business
Diversey Care
– see Plasteurope.com of
19.02.2018
. Since 2016, nearly 2,000 jobs have been cut worldwide, resulting in costs amounting to USD 280m.
09.01.2019 Plasteurope.com [241415-0]
Published on 09.01.2019
German version of this article...