SABIC
Three "Trucircle" grades for automotive applications launched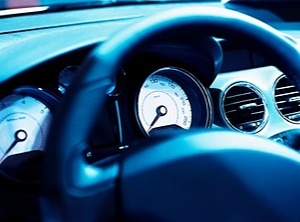 Sabic's new "Trucircle" materials are meant to support the automotive industry's sustainability initiatives (Photo: Fotolia)
Saudi Arabian chemicals and plastics giant
Sabic
(Riyadh;
www.sabic.com
) has introduced three automotive resin grades containing mechanically recycled content to its "Trucircle" portfolio of certified circular polymers.
The new "T2E-3320EH PP" compound is a high-flow, low-emission, talc-filled polypropylene that offers stiffness and high-heat resistance for non-visible interior and under-the-hood parts. An internal life cycle assessment report showed that the compound reduced the carbon footprint of the product by up to 24%, compared to virgin material, because it incorporates 25% recycled PP.
Sabic's "Xenoy T2NX2500UV" resin is an unfilled UV-stabilised blend of polycarbonate and 21% recycled polyethylene terephthalate. Its excellent heat and impact performance, dimensional stability and low shrinkage are suited to automotive exterior body panels and trim applications. The recycled content results in 11% lower global warming potential and 12% lower cumulative energy demand in production, compared to the incumbent virgin material.
The new "Xenoy T2NX5230" resin is a mineral-filled PC/PET blend, containing 16% mineral reinforcement and 29% recycled PET. The reinforcement delivers higher stiffness and a lower coefficient of linear thermal expansion compared to Xenoy T2NX2500UV. Target applications are roof spoilers and exterior trim.
10.09.2021 Plasteurope.com [248502-0]
Published on 10.09.2021