RESIN TECHNOLOGY
US plastics purchasing consultancy provider opens European subsidiary / Strategic cooperation with PIE's German sister publication KI
Cost-saving purchasing strategies for plastics processors are the core competency of
Resin Technology Inc.
(RTi, Forth Worth, Texas / USA;
www.resinpros.com
), which has been working on numerous global projects involving European players. In order to better serve these clients in Europe and to expand its services on the continent, RTi recently founded
RTi Europe
(Eschborn / Germany;
www.rti-eu.com
).
In establishing a European operation, RTi hopes to help its plastics processor clients save money in an increasingly demanding and globalised environment, to increase market and pricing transparency and to significantly reduce the costs of acquiring plastics feedstocks. RTi does not have a fixed consultancy fee and only gets paid when clients actually save money. The company's activities are centred on polyethylene, polypropylene and engineering thermoplastics and its clients are processors with an annual puchasing volume of between 3,000 t and 300,000 t.
RTi consults companies on their procurement strategies, ranging from an analysis of the concept to its eventual realisation. Its services are based on strategies that have been tried and tested in North America since 1998 and have allowed RTi's clients to save millions of dollars. RTi supplies real time price, market and product intelligence, informs its clients of price mechanisms, provides training in polymer negotiation and thus enables its clients to reduce purchasing costs on a day-to-day basis.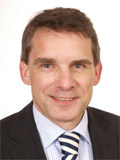 Andreas Hertsch (Photo: KI)
In order to speed up its market entry in Europe, RTi Europe has entered into a strategic cooperation with
Plasteurope.com
's sister publication
Kunststoff Information
(KI, Bad Homburg / Germany;
www.kiweb.de
). The arrangement entails a regular exchange of market data, especially concerning polymer price developments, the most important price indicator trends and commonly organised events.
"With RTi on board, we have captured a partner who helps us gain a profound insight into current developments in the US plastics market," says
Andreas Hertsch
, managing director of Kunststoff Information. "RTi enhances our expertise on market pricing and global market mechanisms. This advanced market intelligence helps us enhance the service we offer our customers."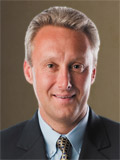 Craig Farrell (Photo: RTi)
In building up its European representation, RTi is particularly interested in KI's market knowledge, which company CEO Craig Farrell says will help RTi Europe offer its European clients the same high quality consulting services as in the US. "The market intelligence of KI is of major benefit for developing our European activities. This way, our European customers can take advantage of the same consultancy that we offer in the US and realize significant savings when purchasing polymer materials."
08.10.2010 Plasteurope.com [217473-0]
Published on 08.10.2010