RESEARCH
Microorganisms that break down plastics at low temperatures / Potential for efficient plastics waste recycling
Scientists have isolated a series of microorganisms that can breakdown certain plastics at just 15°C, in a development they said could throw open the door to more efficient and sustainable plastics waste recycling at lower temperatures. Degradation by microorganisms normally occurs at temperatures in excess of 20°C.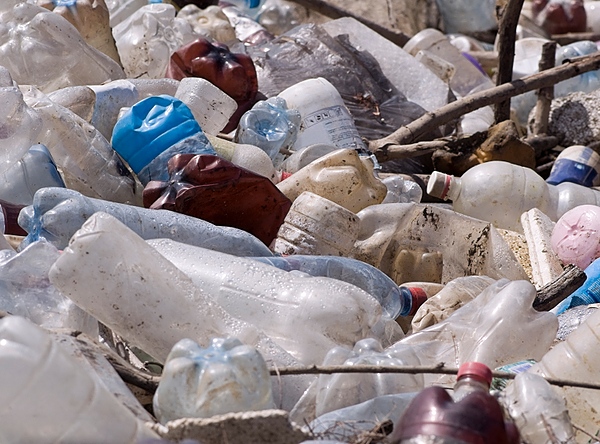 The microorganisms that can breakdown certain plastics at just 15°C (Photo: microgen/iStockPhoto)
Researchers from the
Swiss Federal Institute for Forest, Snow & Landscape Research
and the Institute of Biochemistry and Pollutant Dynamics at the
Swiss Federal Institute of Technology
took 34 cold-adapted microbial strains from the plastisphere, using plastics buried in alpine and Arctic soils during laboratory incubations, along with plastics collected directly from the Arctic region.
Of these, 19 strains had the ability to break down biodegradable polyester-polyurethane, while polyester plastic film ecovio and BI-OPL were degraded by 12 and five strains, respectively. However, none of the microbial strains were able to break down conventional polyethylene.
Related:
Scientists use UV light to break down plastics
The researchers found that culturing conditions had a "strong influence on plastics degradation". This discovery, the scientists went on, "might help to optimise the degradation rates achieved by the microbial strains and may also have consequences for plastics degradation in natural environments where carbon and nutrient contents are limited, in particular in oligotrophic Arctic and high-mountain soils.
"This study expands our knowledge about microbial plastics degradation and provides a basis for future discovery of cold-active plastics-degrading enzymes. The identified microbial strains could serve as a valuable resource for the development of efficient and sustainable plastics waste recycling at lower temperatures."
16.05.2023 Plasteurope.com [252771-0]
Published on 16.05.2023