RESEARCH
Scientists from German Helmholtz research centre discover bacteria that eats polyurethane waste
The plastics industry, consumers and the scientific community continue to grapple with how to reduce the millions of tonnes of plastics waste entering the environment every year. In the latest research, scientists at the
Helmholtz Centre for Environmental Research
(UFZ, Leipzig / Germany;
www.ufz.de
) tested to see which bacteria could degrade certain types of by-products of polyurethane degradation.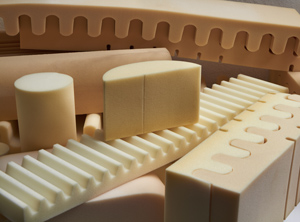 PU foam waste could potentially be fed to bacteria (Photo: PantherMedia/agiampiccolo)
Writing in
Frontiers in Microbiology
, the researchers said they had wanted to understand what became of the diamines released when PU was broken down. Normally two amines are released during the process, both of which can prove to be carcinogenic and toxic. "In order to investigate the monomer and oligomer metabolism in plastics degradation in general we screened for bacteria capable to degrade both 2,4-TDA [2,4-diaminotoluene] and PU oligomer," the team wrote.
From a site containing brittle plastics waste, the scientists said a strain of bacteria from the
Pseudomonas
species had been isolated and shown to have grown by feeding on samples of the plastics. The research team said their findings opened the way for more solutions to be developed to deal with plastics waste, although it would be some time before it could be used on a wide scale.
"Post-consumer plastics are already a major challenge for the environment and will be an even bigger one in the future," the scientist's report said. "Biodegradation is often hampered by the durability, crystallinity and macroscopic structure of the polymers. According to our knowledge, this is the first report on the isolation of a bacterial pure culture for the polyurethane precursor 2,4-TDA."
06.04.2020 Plasteurope.com [244827-0]
Published on 06.04.2020