RECYCLING USA
Rigid PP recyclability upgraded to "Widely Recyclable"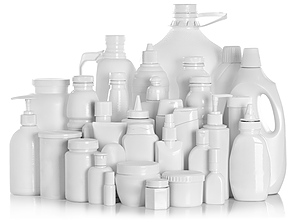 Rigid PP was previously designated as "Check Locally" (Photo: Panthermedia/odua)
How2Recycle, a project of the
Sustainable Packaging Coalition
(SPC, Charlottesville, Virginia;
www.sustainablepackaging.org
) that assesses the recyclability of packaging materials – and administers a US and Canada-recognised labelling programme – upgraded the recyclability of certain rigid polypropylene packaging to "Widely Recyclable", from "Check Locally".
The change in the designation of PP as a recyclable material is based on an upward trend across the US in access, sortation, and end markets for rigid PP.
Increased investment in the PP value chain is supported by the Polypropylene Recycling Coalition of
The Recycling Partnership
(Washington, D.C.;
www.recyclingpartnership.org
), which has awarded 24 grants, totalling USD 6.7 mn, since its creation in 2020 for improvements in sorting technology and community education. The investment improved curb-side access to PP recycling for approximately 8% of US households, impacting over 20 mn people and increasing recovered PP by an estimated 11.33 mn kg.
Related:
Consumer access to non-bottle rigid plastics recycling improves to 57%
Teams from How2Recycle and the Polypropylene Recycling Coalition reviewed the SPC's 2020/2021 Centralized Study of Availability of Recycling, which reported that PP rigid containers had a 59% access rate to recycling. The teams used the SPC study as a benchmark against data from The Recycling Partnership's National Recycling Database and determined the US access rate for rigid PP to now be 65%. A Circular Packaging Assessment tool from The Recycling Partnership confirmed the growth and strength of domestic end markets for PP. How2Recycle said the eligibility change is in line with requirements from the US
Federal Trade Commission
.
However,
John Hocevar
, Oceans campaign director at
Greenpeace
(Amsterdam;
www.greenpeace.org
), described the move to upgrade the classification of PP as greenwashing. "Being able to put something in a recycling bin is not the same as recycling. Less than 30% of Americans have access to recycling systems that accept it. The vast majority of PP packaging will end up in landfills and incinerators regardless of whether people put them in recycling bins."
11.08.2022 Plasteurope.com [250942-0]
Published on 11.08.2022