POM
Research: US scientists develop electrochemical depolymerisation / Recycling process said to yield high-quality monomer
Compared to mechanical recycling, chemical recycling to monomer (CRM) is regarded by some as a more promising recovery strategy for post-consumer plastics, with electrolcatalysis considered a significant process in this area of resin reclaim.
However, electrocatalysis has yet to find application in the deconstruction of highly crystalline polymer materials, according to US-based research scientists at the
University of Illinois
 and the
Argonne National Laboratory
(Lemont, Illinois;
www.anl.gov
).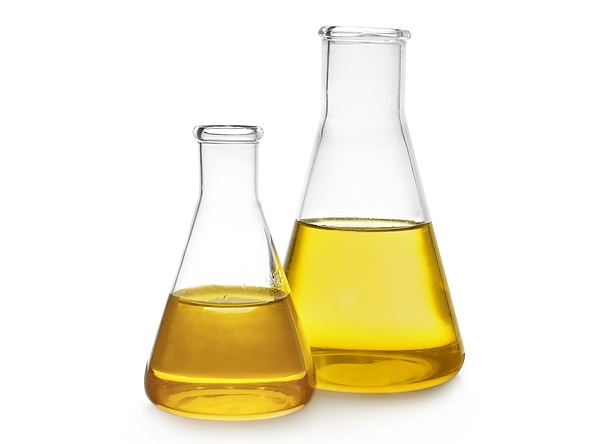 The process is said to have taken place in a beaker at room temperature (Photo: PantherMedia/NewAfrica)


Highly crystalline materials, such as polyoxymethylene, are said to present substantial challenges for depolymerisation and recycling due to its ordered molecular structure and regularly packed acetal chains, which offer unique mechanical properties but make POM insoluble in most common organic solvents, especially those used in electrochemistry. 

The researchers noted that conventional chemical recycling requires energy-intensive, high-temperature (120-180C) processes. In the search for alternatives to mechanical recycling, which cleaves synthetic macromolecules through high force and thus diminishes the thermomechanical properties of the resulting material, interest is rising in upcycling methods that also occur in extreme reaction conditions (120-500C, >10 bar), especially for plastics with high crystallinity. Currently, chemical recycling and upcycling strategies for POM are said to be limited to depolymerisation via strong inorganic acids or expensive Lewis acids at elevated temperatures (100-150C) in a batch system.
Process functions at room temperature – researchers
The researchers presented the results of their study in the journal Nature Communications, detailing what they described as the first electrochemical depolymerisation of POM into its repolymerisable monomer. The process reportedly operates at room temperature, delivers energy efficiency, and can use renewable energy, making the process sustainable.

The scientists investigated electromediated depolymerisation, as it occurs at room temperature, noting that it is energy efficient and robust. It does not require air-free techniques or dry solvents. More importantly, electricity, the central reagent, is becoming a renewable energy source via solar, wind, and hydroelectric generation.

The researchers said they discovered that the solvent used plays a critical role in electro-depolymerisation of POM. They explained that POM fully dissolves in the solvent 1,1,1,3,3,3 hexafluoro-2 propanol (HFIP) at room temperature. When hexa-fluorinated HFIP solvent is introduced as a co-solvent in the process, the material undergoes complete depolymerisation within two hours when there is no thermal input (at room temperature).

When the POM is introduced to the HFIP solvent in an electromediated process operation at room temperature (no thermal input), the reaction profile shows the POM first depolymerises to become formaldehyde and is then immediately dimerised into oxydimethanol. With the continuation of the electrolysis, formaldehyde trimerises into its stable form, 1,3,5 trioxane, according to the research.

The scientists report that they have successfully tested the process on a post-consumer POM product with different additives (keck clip shreds). In this case, the electrolysis was conducted in a beaker, open to the air, under the standard reaction conditions. Full depolymerisation occurred and high product recovery was achieved, according to the researchers.
30.08.2023 Plasteurope.com [253472-0]
Published on 30.08.2023