PLASTIC PACKAGING
EuPC says EU member states should reject multiannual financial framework / Levy could lead industry into recession / Long-term consequences are unpredictable
The EU had taken a "plastic bag tax" off the negotiation table a while ago, but a national levy on non-recyclable plastic packaging is still provided for in the latest proposal of the EU's "multiannual financial framework" (MFF) for the 2021-2027 budget (see Plasteurope.com of
14.05.2018
).
European Plastics Converters
(EuPC, Brussels / Belgium;
www.plasticsconverters.eu
) is warning that such an instrument could drive the European plastics industry into a recession and calls on EU member countries not to agree to the MFF in its current form when the
European Council
meets on 17 and 18 October 2019.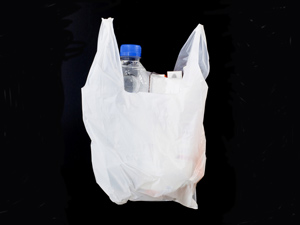 The European Commission has set its sights on plastic packaging (Photo: Fotolia/kai)
The draft submitted in May 2018 by EU budget commissioner Günther Oettinger saw member states paying EUR 800/t for non-recycled plastic packaging waste. The intention behind the proposal was to increase the "basket of own new resources" for the future budget as proposed by the European Commission – and in light of the budgetary gap that is created when net contributor UK leaves the EU.

According to EuPC managing director Alexandre Dangis, the entire European plastics industry, composed of over 50,000 SMEs and employing more than 1.6m people, will be negatively affected if such a measure was to be put in place. He says that SMEs are "the backbone of the European economy" and the "financial hole of EUR 7 bn" left by Brexit cannot be paid by the plastic packaging industry alone in order "to secure the funding of the overall EU budget." He notes that the commission's proposal is lacking consultation with the main industry stakeholders.

The current approach of the MFF will create fragmentation in Europe and goes against the idea of a common single market, says EuPC. The MFF proposes that each EU member state could decide for itself how and where to collect the due amount. At this point, the danger exists that countries will tax the production or consumption of plastic packaging without actually tackling the underlying issues. Additionally, investments in existing national waste management systems could stagnate and the plastics industry would instead be discriminated against, such as through the use of alternative packaging materials that do not necessarily have a better environmental footprint. "The EU commission is making a huge mistake," says Dangis, adding that it would take five years to see what kind of damage such "short-sighted populist measures" will cause.
15.10.2019 Plasteurope.com [243643-0]
Published on 15.10.2019
German version of this article...