PLASTIC FANTASTIC
Another day, another World Cup-related scandal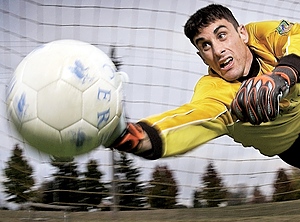 Own goal: for adidas, it apparently really isn't easy being green (Photo: Pexels/Pixabay)
The quarter finals of the 2022 Fifa World Cup are about to kick off, with several familiar national teams pitted against each other. But a few big players have had to exit the field with the taint of having lost a match assumed to be an easy(-ish) win.

Such shattered expectations are mild compared to what in these increasingly environmentally conscious times must qualify as a cardinal sin: greenwashing, aka false advertising, aka straight up lying. Reporters have alleged that the supposedly sustainable World Cup jerseys made by multinational sportwear corporation adidas are not as "green" as the public has been led to believe.

Advertised as containing a certain percentage of recycled plastics waste fished out of Thai waters, US-based environmental nonprofit Parley for the Oceans – whose name adidas has used on the jerseys' tags – stressed that it is not, in fact, active in Thailand. Adding insult to injury, the World Cup jersey is said to lose large amounts of microplastics fibres after just a few washes.

Well, shucks! We're sure they feel really bad, so yellow card for now. But next time it'll be red. Scout's honour.
09.12.2022 Plasteurope.com [251678-0]
Published on 09.12.2022