PLASTIC FANTASTIC
Plastics recycled, new jobs for women, schools for kids, all in one fell swoop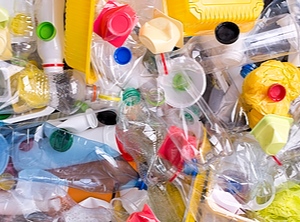 Bricks from waste plastics? (Photo: Fotolia)
Talk about killing multiple birds with one stone: Unicef in West Africa is creating employment for women by recycling plastics, with the resulting products being used to erect classrooms to educate children.

Unicef Côte d'Ivoire (Ivory Coast) has partnered with a Colombian start-up to create a female-led recycling market that aims to transform the country's plastics waste into safe and sustainable building materials. The venture makes low-cost, fire-resistant, durable, easy-to-assemble plastic bricks, according to Unicef, and the blocks will be used to build urgently needed schoolrooms in the West African country.

Just goes to show that if used correctly, even plastics waste can be a resourceful material!
03.06.2022 Plasteurope.com [250409-0]
Published on 03.06.2022