PLASTIC FANTASTIC
Evolution to the rescue!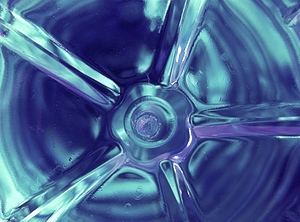 The environment is responding to the pressure we're placing on it (Photo: Panthermedia/Farbzauber)
Many humans like to believe we are the Omega following the Alpha of creation of this planet and the life upon it. We may be proven wrong yet again as Mother Nature adapts to how our civilisation is changing the world.

Researchers at Sweden's Chalmers University of Technology say ​the number of microbial enzymes with the ability to degrade plastic is growing in correlation with local levels of plastic pollution. "We found multiple lines of evidence supporting the fact that the global microbiome's plastic-degrading potential correlates strongly with measurements of environmental plastic pollution – a significant demonstration of how the environment is responding to the pressures we are placing on it," said Aleksej Zelezniak, an associate professor in systems biology at the university.

The study identified 30,000 microbial enzymes with the potential to degrade 10 different types of commonly used plastics. Researchers said that little is currently known about the enzymes, but they could eventually be used to create "targeted degrading functions" for specific types of polymers.

So, who needs chemical recycling? Just grow the right bacteria, dump it in the recycling bin, and head off for lunch while it enjoys a midday meal too.
14.01.2022 Plasteurope.com [249411-0]
Published on 14.01.2022