PLASTICS WASTE
European waste managers say energy recovery key to circular transition / Industry touts ability to help bridge gap in power supply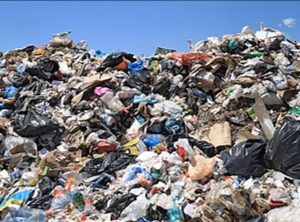 Is incineration important for the transition to a circular economy? (Photo: PantherMedia/kanvag)
Europe's waste management sector has called for greater public support for efforts to boost recovery and recycling markets across the region as part of a campaign to highlight the industry's energy-from-waste efforts.
As it revealed its members were not working to full capacity in terms of generating energy, the
European Federation for Waste Management and Environmental Services
(FEAD, Brussels;
www.fead.be
) said other measures to help its cause should include mandatory recycled content targets being spelled out in sectoral legislation.
It said financial incentives such as reduced VAT for products that re-incorporate raw materials from recycling should also be introduced, along with mandatory green public procurement criteria. And EU-wide end-of-waste criteria, when feasible, should be applied to facilitate exports of secondary raw materials from recycling inside and beyond the EU.
Group seeks credit for energy recovery's contribution to circular economy
The federation said it wants the status of biodegradable waste preserved in the Renewable Energy Directive, which establishes a binding renewable energy target of at least 32% for the EU by 2030. The industry group called for energy recovery from selectively collected, residual, non-hazardous waste to be recognised as an activity substantially contributing to the transition to a circular economy.
Related:
Plastic waste volumes could nearly triple by 2060 – OECD study
FEAD president
Peter Kurt
said the European waste management sector's role in decarbonising society, promoting a circular economy, and creating energy independence for the EU "needs to be consistently recognised across EU legislation and its requirements clearly and realistically established with a holistic approach".
FEAD said waste-to-energy plants in Europe can currently supply 18 mn inhabitants with electricity and 15.2 mn with heat.
04.08.2022 Plasteurope.com [250878-0]
Published on 04.08.2022