PLASTICS WASTE
Europe's waste management federation FEAD expects plummeting EU exports after Basel Convention amended / Impacts to recycling also of concern to WPC
Following the amendments to the Basel Convention that were adopted by around 180 countries on 11 May 2019 – see Plasteurope.com of
14.05.2019
– the
European Federation for Waste Management and Environmental Services
(FEAD, Brussels / Belgium;
www.fead.be
) is expecting drastic consequences for EU exports as well as plastics recycling. FEAD president
Jean-Marc Boursier
said, "This international decision, of which we understand the motives but question the effectiveness regarding marine pollution, ignores that recycled wastes are traded on a global commodity market."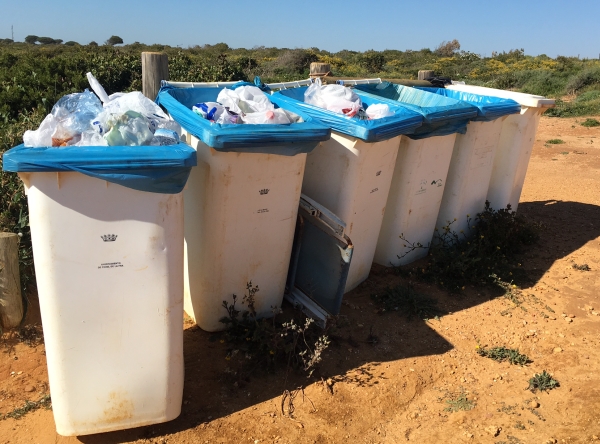 The FEAD and WPC have concerns about Europe's plastics waste collection and recycling after adoption of Basel Convention amendments (Photo: PIE)
He said a large drop in EU exports of collected and sorted plastics waste will impact the existing separate collection and sorting systems in the short and long term and eventually affect the EU's recycling performance. "In the absence of new markets compensating the lost exports, it will prevent new investments and jobs from being created." Furthermore, it is necessary for the EU to "urgently adapt its own intra-EU shipment rules" so non-hazardous plastics scrap shipments for recycling or recovery remain under the current regime.

The FEAD sees the loss of exports outside of the EU as ultimately leading to less recycling within Europe. The federation says if the approximately 7.8m t of plastics that are currently collected and sorted in the EU are no longer suitable for export outside of the EU (around 3m t), the prospects point to the remainder being subject to energy recovery or disposal.
WPC concerned about inhibitions to recycling innovations
Ahead of the UN meeting in Geneva / Switzerland, where the convention amendments were adopted, the
World Plastics Council
(WPC,
www.worldplasticscouncil.org
) published recommendations on the amendments proposed by Norway. The council recommended that the changes be deferred in order to allow an expert working group to be created, which would first analyse the implications and consequences of the amendments. The WPC had requested that this working group focus on more precisely defining the terms "mixed waste" and "contaminated". This could help lead to "environmentally sound management of waste without unduly restricting safe recycling routes."
Similar to the FEAD's predictions, the WPC had also cautioned that the amendments would have "significant unintended consequences," including inhibiting impacts for plastics recycling. The WPC noted that the amendments could create a barrier to innovative technologies including chemical recycling, which are being developed to recover mixed or contaminated plastics waste.
24.05.2019 Plasteurope.com [242553-0]
Published on 24.05.2019