PLASTICS RECYCLING
European and US organisations define "recyclable" / Definition sets four conditions to be applied worldwide / Comments invited from all stakeholders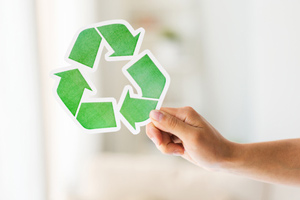 A definition for plastics recyclability has been created by PRE and the US Association of Plastic Recyclers (Photo: Fotolia/Syda Productions)
Plastics recycling organisations in Europe and the US have agreed on a definition of the term "recyclable" in order to provide a consistent metric in efforts towards a circular economy.
Plastics Recycling Europe
(PRE, Brussels / Belgium;
www.plasticsrecyclers.eu
) and
The Association of Plastic Recyclers
(Washington, D.C. / USA;
www.plasticsrecycling.org
) said plastics must meet four conditions if a product is to be considered recyclable.
These stipulate the product must be made with a plastic that is collected for recycling, has market value and/or is supported by a legislatively mandated programme; must be sorted and aggregated into defined streams for recycling processes; can be processed and reclaimed or recycled with commercial processes; and becomes a raw material that is used in the production of new products.
"The use of the term 'recyclable' is consistently used with packages and products without a defined reference point," said
Steve Alexander
, president and CEO of The Association of Plastic Recyclers. "At the end of the day, recyclability goes beyond just being technically recyclable. There must be consumer access to a recycling programme, a recycler must be able to process the material and there must be an end market," he said.
Ton Emans
, PRE's president, commented, "As recyclers, we are a fundamental part of the solution to the issue of sustainability of plastics and we need for the appropriate audiences to understand what is necessary to label a product or package 'recyclable'." The organisations said that while the definition is to be applied on a global scale, they understand the complexity of a global plastics recycling system and welcome comments from both the plastics recycling industry and relevant stakeholders.
Petcore Europe
(Brussels;
https://petcore-europe.org
) has given its support to the definition. Last month, PRE issued guidelines for assessing the quality and characterisation of recycled LDPE pellets – see Plasteurope.com of
28.06.2018
.
17.07.2018 Plasteurope.com 1009 [240194-0]
Published on 17.07.2018
German version of this article...