PLASTICS RECYCLING EUROPE
PRE offers sorting guidance / More standardisation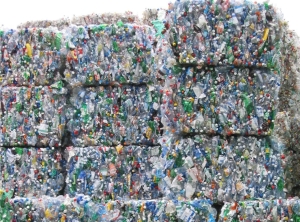 PRE lists requirements for high-quality sorting (Photo: PRE)
In an effort to increase the volume and improve the quality of packaging materials available for reprocessing,
Plastics Recyclers Europe
(PRE, Brussels / Belgium;
www.plasticsrecyclers.eu
) has called for improvements in sorting practices. To assist collectors, the organisation representing European plastics recyclers has drawn up a
packaging sorting guidance
for "best sorting practices."
Separate collection of plastic packaging waste is imperative, the recyclers stress, along with establishing standards that promote best practices in sorting and bale specifications. To optimise output quality, PRE says packaging should be automatically sorted in a way that establishes highly refined waste streams, with removing contamination and sorting packaging by polymer type and optionally by colour and product category another prerequisite for securing high-quality recycling input.
To ensure that the quality of the end-product is the same everywhere, parameters need to be standardised for the entire process, the organisation says. While EU-wide standards already exist, PRE stresses that compliance should be enforced in all member states – this is especially important as plastic packaging represents the biggest share of European plastics demand. Currently, only 42% of plastic packaging waste is recycled in Europe, according to the association's figures. Much more must be processed and processed efficiently, they say, if Europe is to move closer to a circular economy.
17.06.2019 Plasteurope.com [242698-0]
Published on 17.06.2019
German version of this article...