PLASTICS RECYCLING CANADA
CPP outlines plans to 2025 / Priorities defined / Support from 70 industry players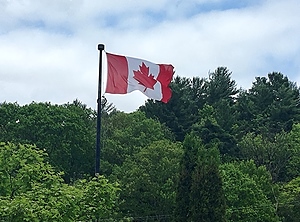 The Canadian plastics pact has launched the Roadmap to 2025 (Photo: PIE)
The Canada Plastics Pact (CPP), launched earlier this year (see Plasteurope.com of
18.02.2021
) as part of
Ellen MacArthur Foundation
's (EMF, Cowes / UK;
www.ellenmacarthurfoundation.org
) global Plastics Pact network, has rolled out an ambitious action plan to eliminate plastics waste over the next four years, titled, "Roadmap to 2025: A shared action plan to build a circular economy for plastics packaging".
Also read:
US Plastics Pact unveils Roadmap to 2025
The number of businesses, organisations, policymakers and NGOs involved in the pact has grown to 70 from 40 in a matter of a few months. According to CPP, the roadmap was developed through the engagement of leading industrial groups, NGOs, and public sector organisations, including retailers, recyclers, resin producers, non-profits, associations, governments and others who together account for over a third of the plastics packaging in Canada. The three priorities, as defined in the Canadian plan, are as follows:
Reduce, reuse, collect: Eliminate unnecessary and hard to recycle plastics. Drive innovation for reuse and refill models. Innovate to prevent waste from creation in the first place. Improve collection and recycling systems.
Optimise the recycling system: Packaging design standards to improve recyclability. Investments in new infrastructure. Address supply and demand issues to incorporate recycled resins. Ensure government policy is in place and well-designed.
Use data to improve the whole system: Create standard definitions and measurement practices. Drive investment in better real-time data and monitoring.
George Roter
, managing director of the CPP, said, "Plastic packaging is a vital part of daily life, it is high-performing, lightweight, and low cost; but currently, over 85% of what we produce in Canada each year gets used once and ends up in landfills or the environment."
15.11.2021 Plasteurope.com [248980-0]
Published on 15.11.2021