PLASTICS AND ENVIRONMENT
NGOs raise concerns on EU's revision to waste legislation / Circularity rate of 8.6% "dangerous for Europe's future"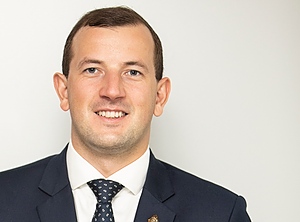 Virginijus Sinkevicius (Photo: European Commission)
In a
letter
to
Virginijus Sinkevičius
, European Commissioner for Environment, Oceans and Fisheries,
Zero Waste Europe
(ZWE, Brussels;
www.zerowasteeurope.eu
) and 47 other NGOs – along with 10 members of the
European Parliament
– voiced their concerns about the proposed revision of the Waste Framework Directive (WFD), stating that the
European Commission
seems to prefer "postponing what is needed today and continues kicking the can down the road".
The WFD establishes basic concepts and principles related to waste management, including on recycling and recovery. The commission has defined the scope of its amendment to the WFD, targeted for 2023. In a next step, it will draft an assessment report, setting out options under the revision and evaluating their impacts.
In the letter dated 2 November 2022, the signatories said it was "high time to tackle the root causes of the increasing amount of waste and resource extraction".
They added that a lack of accountability on the part of producers has also played a role, saying it has become clear that extended producer responsibility (EPR) in its current form does not sufficiently provide an incentive to design for durability, reuse, reparability, and high-quality recycling.
Related
:
New EU packaging directive wants to push the reuse of packaging
The signatories also described the current rate of 8.6% circularity, as calculated by the EU-funded 2022
Circularity Gap Report
, as "unacceptable and outright dangerous for Europe's future", adding that the scope of the WFD revision, which merely includes targets for reducing food waste, improving material recycling, and introducing EPR for textiles – tackles only a fraction of the waste crisis.
Based on their "alarming" findings, the NGOs and MEPs are calling for legally binding, European-level quantitative targets on preventing municipal solid waste by 2030. They are also encouraging the commission to adopt reuse targets.
Targets set under the existing WFD will see municipal waste prepared for reuse and recycling increased to a minimum of 55% by weight by 2025, 60% by 2030, and 65% by 2035.
21.11.2022 Plasteurope.com [251594-0]
Published on 21.11.2022