PLASTICS AND ENVIRONMENT
Costa Rica bans EPS containers / Violations can cost up to USD 7,600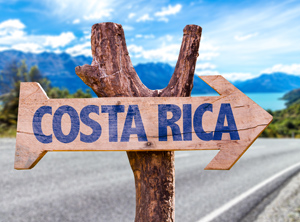 Costa Rica plans to become the world's first carbon neutral country by 2021 (Photo: PantherMedia/gustavofrazao)
As part of a national strategy launched by President
Carlos Alvarado
in 2018 to drastically reduce consumption of plastics by 2021, Costa Rica has passed legislation that would ban containers made of expandable polystyrene (EPS) over the next two years. The rules prohibit the import, marketing and distribution of EPS-based packaging nationwide, with exemptions foreseen for electrical appliances and packaging used in industrial and construction applications.
The country's ministry of health will be responsible for enforcing the law, which would include fines ranging from the equivalent of USD 763 to USD 7,629. The legislation obliges the government to support companies in the transition to more environmentally friendly containers before the law takes effect. As a guideline, public school cafeterias, health system institutions and prisons have been asked to avoid single-use plastic dishes, disposable cups and cutlery made of polystyrene.
Over the past decade, Costa Rica has gained attention for its efforts to curb pollution. In September, Alvarado was awarded the 2019 "Champions of the Earth" award of the
United Nations Environment Programme
(UNEP, Nairobi / Kenya;
www.unep.org
) in the category of political leadership for his "National Decarbonisation Plan 2018-2050", which foresees reducing greenhouse gas emissions to zero. At the award ceremony,
Inger Andersen
, UNEP executive director, praised Costa Rica as an "example for the region and the world." As a step towards its 2050 target, Costa Rica has pledged to become the world's first carbon neutral country by 2021.
04.11.2019 Plasteurope.com [243785-0]
Published on 04.11.2019