PACKAMAMA
rPET bottles chosen in packaging trial by The Wine Society
A plastic wine bottle developed by
Packamama
(London, UK;
www.packamama.com
) has been chosen as part of a packaging trial by
The Wine Society
(Stevenage, Hertfordshire;
www.thewinesociety.com
), a UK-based member-owned organisation for wine lovers. The society plans to use Packamama's rPET bottle for four of its most popular wines, including its top seller, as part of a goal to halve its carbon footprint by 2023.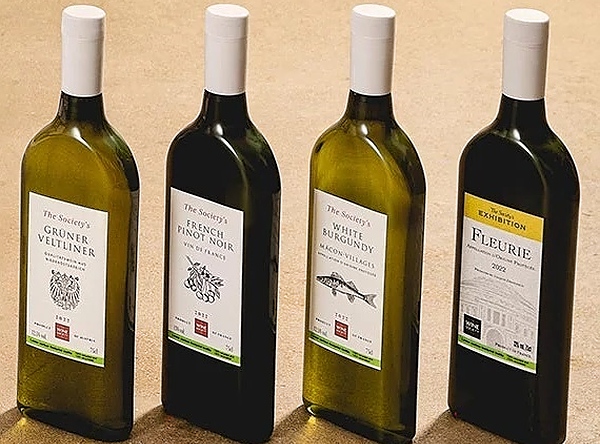 Packamama's bottle weighs just 63 gm compared to an average of 460 gm for a glass one (Photo: Packamama)
In May, The Wine Society published the results of an independent study that identified and reviewed alternative packaging formats to glass. Its report, entitled Alternative Packaging for Wine, found that the flat pack, recycled plastic bottle developed by Packamama "came out as one of the better options".
Packamama's bottle weighs just 63 gm compared to an average of 460 gm for a glass one. Both the rPET bottle and cap are fully recyclable by 99% of local authorities in the UK.
Dom de Ville
, director of sustainability and social impact at The Wine Society, said, "Although rPET might sound controversial, with today's technology and in the absence of a proper system in the UK to collect and reuse glass bottles, the recycled plastic bottle is a really good option."
Related:
Q&A with Packamama CEO Navarro on his rPET bottles and expansion plans
Santiago Navarro
, Packamama's founder & CEO, added that he was grateful for the society's "pioneering climate action".
Should members back the plastic format, the society said it would commit to the bottles becoming a permanent part of its offering. The Packamama range has been available to buy online from The Wine Society since 14 July 2023.
"We are trialling these bottles with wines designed to be drunk young and our tastings confirmed that the quality compares favourably with the same wines in glass and bag-in-box," said
Pierre Mansour
, The Wine Society's director of wine. The society is recommending that rPET-bottled wine is drunk within six months, although added that a shelf life of up to 18 months is technically possible.
Related:
Sipa develops PET bottle for sparkling wine
The move marks the second phase of the packaging trial. The first phase saw the society release six wines in bag-in-box format, a move it said was a great success with the wines selling out in three weeks.
24.07.2023 Plasteurope.com [253278-0]
Published on 24.07.2023